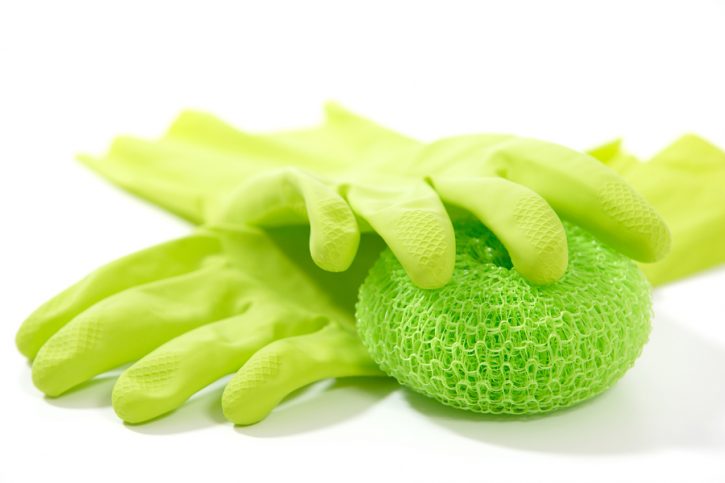 April 12, 2018
Make The Switch To Green Cleaning Products
Why should I switch to green cleaning products?
Though often overlooked, the cleaning products that you use in your home are affecting the health of everyone in your family. Conventional household cleaning products are full of toxic chemicals and irritants that you don't want to breathe or get on your skin. These chemicals are very harmful and can have many negative impacts, including contributing to asthma, increased birth defects and cancer. Not only that, but the harsh chemicals found in mainstream household products are bad for our planet. Cleaning with these chemicals causes unnecessary pollutants to be released into the environment.
This is some serious stuff, but what can be done about it? How can we keep our houses clean without sacrificing the health and wellbeing of our family and damaging the environment? The answer is switching to green cleaning products. With non-toxic, products you can make your surfaces clean while keeping your home safe.
When making a switch it's important to know what you actually stand to gain from it. Let's look at some of the benefits of choosing green cleaning products over the traditional ones.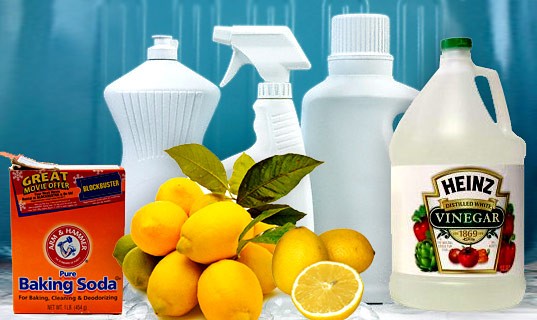 Safer home.
Surely you've noticed that the labels on some conventional cleaning products read: Warning! Flammable! Toxic! That, right there, should be enough to raise a red flag. It's a pretty clear signal that those products aren't really safe. Not only that, but many chemicals, when mixed together, can be downright hazardous. Small children and pets are especially vulnerable to the effects of harsh chemicals due to higher exposure levels because of their size. By switching to natural products, which are non-toxic and not as dangerous, you'll be minimizing the risks and making your home a safer place for everyone.
Better health.
Switching to organic, green cleaning products can literally make you feel better. Unlike traditional cleaning products, you'll know that what you're using will not harm you, your family, or your pets. You might even notice that symptoms such as rashes, headaches, coughing, sneezing, itchy eyes and more will go away once you ditch toxic products in favor of green cleaning products. Don't underestimate the impact that choosing organic products can have on improving your health!
Reduced contamination.
Because green cleaning products are made from natural ingredients, mostly using plant-based formulas, they are completely biodegradable. You, or your cleaning service, can dispose them of without contaminating the nearby soils, water table and damaging ecosystems in any way. By contrast, conventional cleaning products leave your home and transform into pollutants for the environment, especially if you are doing a deep cleaning, Going green can make the world a better, cleaner place to live!
We hope the benefits above convince you to make a switch to eco cleaning products. As you can see, going with safe, organic cleaning products is good not only for the planet but, most importantly, for the health and wellbeing of your family. Don't wait to give your cleaning supplies cabinet (and your life) a makeover with eco-friendly green cleaning products! The benefits you'll experience are definitely worth it.
If you are looking for green cleaning services in New York, White Glove Cleaner is just the service you need. We will pamper your home or office with a special treatment using carefully selected, all organic cleaning products to give you a clean and safe home or work space that you deserve. Call White Glove Cleaner to make an appointment today!