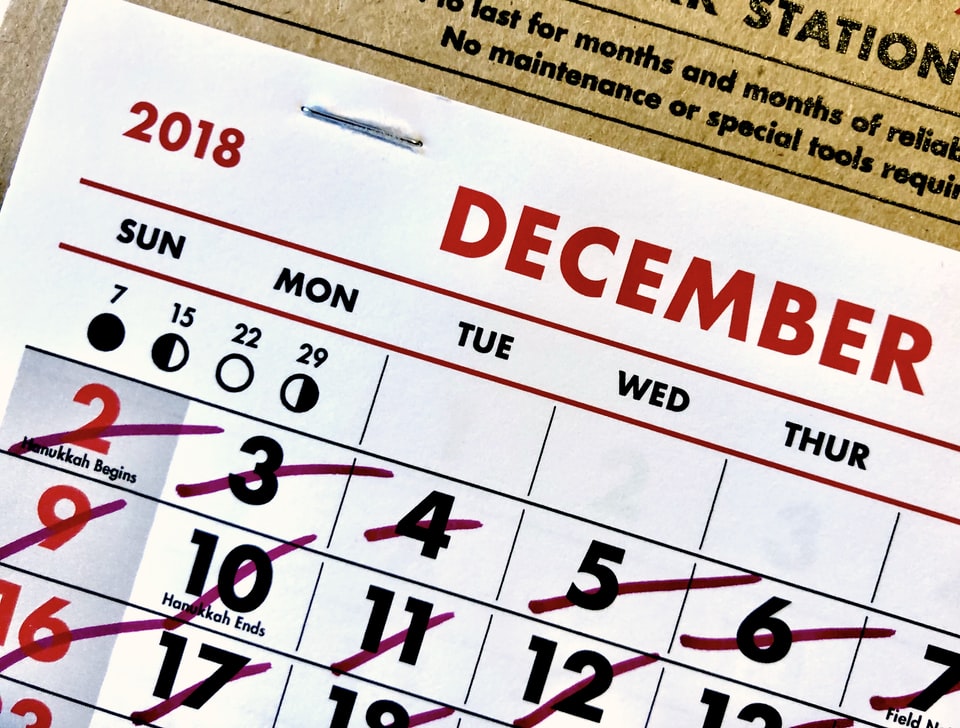 June 1, 2020
Why You Should Divide Cleaning Into Daily, Weekly, and Monthly. +Printable Guide
If you live in New York you probably don't have a lot of free time but if you want to have a neat and clean house, you should keep some sort of a house cleaning schedule. This cleaning schedule isn't a strict set of rules as in the hospital, for example, but it is kinda simple calendar to keep your family on duty. You want a clean and fresh looking home and this is how you are able to make that happen.
Organizing a cleaning schedule can be a difficult task. How long does a special task take? How frequently cleaning tasks need to be made? What chores are counted as daily, weekly, monthly, or seasonal tasks? The fact is that the schedule should be unique for every individual. If your home has little kids, you may discover that weekly tasks need to be performed daily to prevent getting behind. If you live solo, in a small studio some daily chores may only need to be done once in a week. People with breathing issues and allergy sufferers may need to execute certain tasks more frequently. Out guidelines could be a starting point for developing your own daily, weekly, monthly, and seasonal cleaning schedule.
Download our printable Cleaning Checklist and organize your cleaning even more!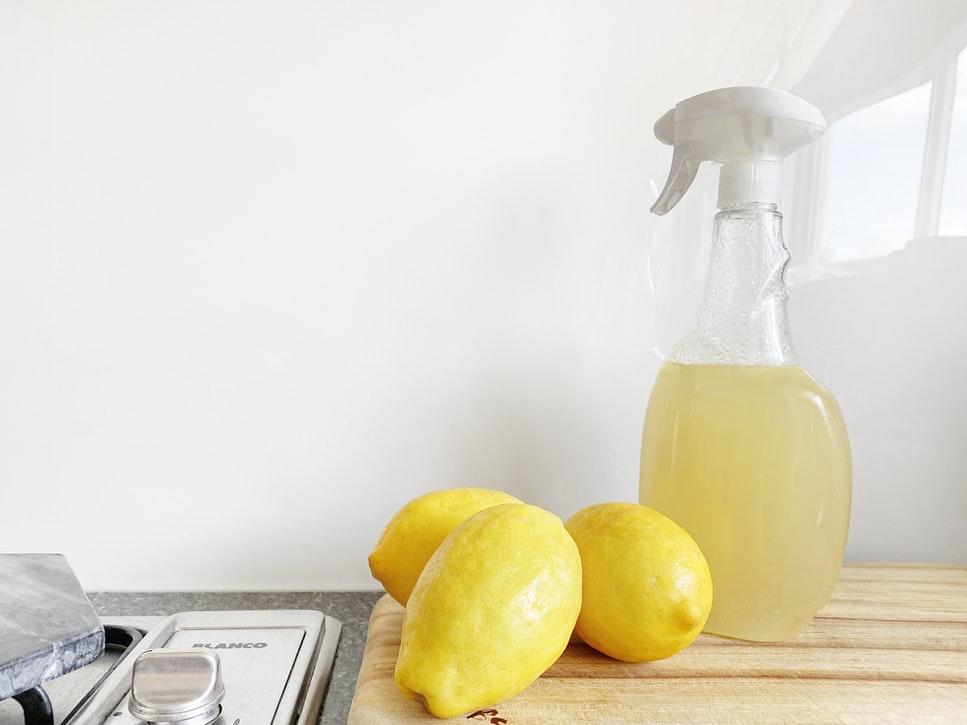 Daily Cleaning Tasks
Most of us don't want to clean every day, however, these daily household chores are very important if you want to keep your home clean. Luckily, they are not very time consuming and such everyday cleaning keeps dirt and stains to a minimum in your house, and you still have time to walk in the Central Park. Now, let's check these tasks
Dusting – Dust is repetitive dirt in any house. You'll find it on your surfaces every day. Hence, dusting on a daily basis is important.
Clean Floors – Daily vacuuming or sweeping is recommended, for non-carpet flooring. But, if you don't have a lot of people in your home, cleaning your floors every 2-4 days is Ok.
Clean Tables – A mess on tabletops could be a regular problem. That is why, it's best to tidy up a table when you find unnecessary things that on it, or something that is placed in a chaotic way. The organized and clean table would create a very impressive effect on the overall look of the room.
Sweep & Mop Kitchen Floor – People who cook every day, know that the kitchen floor will be stained and dirty by the end of it, especially if you are baking something or roasting. It's hard to keep your kitchen floor clean for a long time while the rest of your home's flooring probably wouldn't get dirty such quickly.
Wipe Down Counters – Same as floors, kitchen surfaces are getting dirty easily, even if simply a sandwich was made over it. A fast wipe down with a wet cloth after every use is a simple yet effective habit to maintain your counters clean.
Make Bed – Probably the most important habit in terms of psychology. Making your bed every morning drives you to do more cleaning and even to more actions in your life! And US Navy Admiral, William H. McRaven proves it.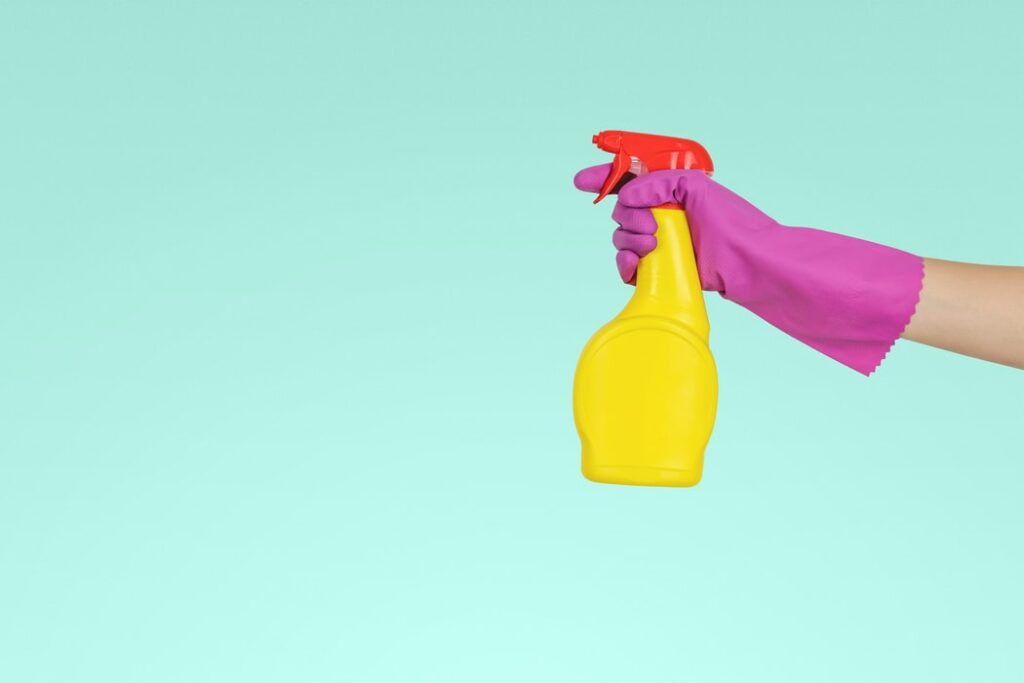 Weekly Cleaning Tasks
Great, now let's jump to the weekly cleaning schedule. There are two sides of a coin here. First, they just require attention once a week; on the other side, they need more time and energy to finish, at least most of them. But, weekly cleaning tasks are an important part of the plan if you want to keep your home in neat condition. What to clean every week:
Vacuuming Carpets – Same as floors, depending on how much action your carpets are prone to, they should be vacuumed every week or even more often. Many vacuums have a rotating brush, it is called a beater bar. Such a brush was designed to stir the carpet fibers because it helps loosen soil and dust deep in the carpet. This feature is very useful in most cut-pile carpets however it can damage certain styles of carpets.
Deep Clean Cooker – A regular deep cleaning each week, is enough to keep your stovetop looking neat and functioning properly. But, of course, if you were cooking something greasy, it's important to clean your cooker right after the process or it would be hard to clean it later.
Do Laundry – Do laundry twice a week, the alternative here is to do 1 or 2 loads on the weekend. However, this should be done more often if you have kids or if it's a hot period of a year.
Clean Bathrooms Thoroughly – Once a week, you have to avoid the shortcuts to cleaning your bathroom and give it a deep clean instead. This includes cleaning the toilet bowl inside and outside, the shower tiles, bathroom fittings, etc.
Clean Appliances – Clean the appliances that you use regularly like a coffee machine, microwave, and refrigerator outsides. Just wipe and scribe them, nothing hard.
Clean Under Beds – A lot of dust accumulates under the bed so don't forget to clean it once a week. Kids also love to throw some junk under it, so it's crucial to check for any objects underneath.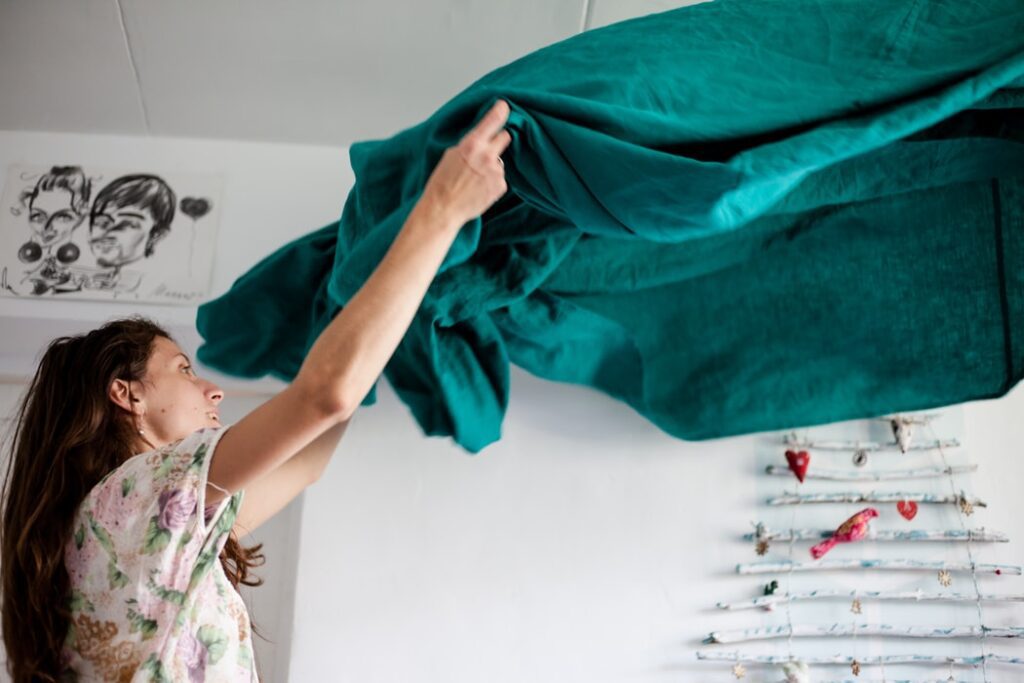 Monthly Cleaning Tasks
Every month, there are some things and areas in your home that require attention. Some need deep cleaning while others just need a little tidying up. What are they? Read on to find out!
Deep Clean Refrigerator – a monthly deep clean of a refrigerator is advised for sanitary reasons, it also helps to maintain it's technical condition. Some safety measures: switch off the fridge and unplug it at least 3-4 hours before you begin cleaning it inside.
Clean Showerheads – Different kinds of mineral deposits get stuck between the holes of showerheads, it also slows and interrupts the stream of the water. Furthermore, such dirty showerheads are a good place for bacterias. You can clean your showerheads by soaking the head of it in vinegar for a couple of hours.
Ceiling Fans – Your ceiling fans will definitely need to be cleaned after collecting dust for a month. Wash with a damp cloth first and remove the dirt and dust. Then use an all-purpose cleaner, or whatever cleaner is recommended by the fan manufacturer, wipe each blade to remove grease. To make it easier just put the cloth around the fan blade and pull it with both hands alternately, do this trick with each blade.
Dustbin Deep Clean – A dirty however an important job to do. Remember, this is necessary for sanitary reasons. Empty it, put some hot water in, leave it for a few hours. Pour the water out and use sanitizer and cleaner to make it tidy and safe.
Deep Clean Washing Machine – washing machines tend to accumulate fungus and mold which are the source of unpleasant odors. Also, limescale tends to build upon the heating element. Use baking soda, vinegar, or citric acid to clean it.
Deep Clean Microwave – If you use this appliance regularly, the interiors would be dirty with food spills. This is a good place for bacteria and it's dangerous because you put the food there. So it's important to clean it at least each month for sanitary reasons.
To wipe your microwave's interior and a turntable follow this step-by-step:
Take a 1 cup of water and squeeze juice from the lemon, lime, or orange slices into a microwave-safe bowl. You can also combine a few tablespoons of white or apple cider vinegar and 1 cup of water into a microwave-safe bowl.
Put it inside the microwave and turn it on high power for few minutes until the mix heats and the steam covers the window.
Let it cool for 7 minutes before opening the door, then you can remove the bowl. After that just wipe the inside using a sponge.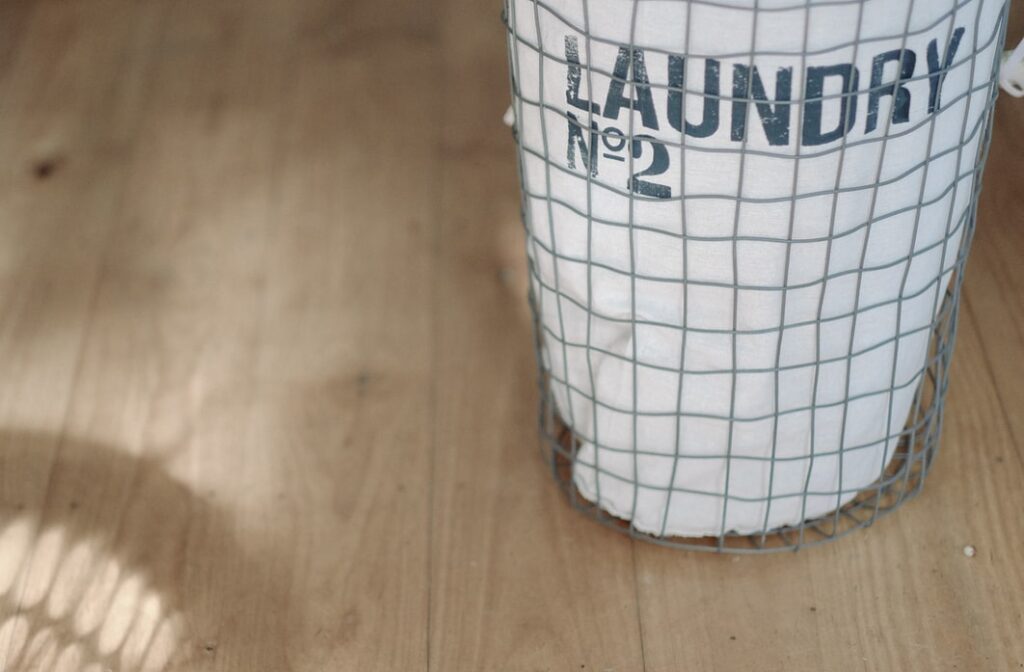 Deep Clean Dishwasher – Grease and Food bits tend to stick around your dishwasher literally. We recommend cleaning a dishwasher at least once a month to keep it in prime condition. Use 1 cup of vinegar (both white or apple cider vinegar are fine) 1 cup of baking soda, dish soap, and a toothbrush. A monthly deep clean will sanitize your dishwasher and keep it working smoothly.
The steps:
Inspect the drain – Pull out the bottom frame of your machine firstly and check the drain carefully. the drain may be plugged by solid chunks of material they are also could cause some serious damage to the pump, make sure there are no such chunks.
Clean the filter – Remove the filter and clean any gunky remains there. Place it in warm soapy water for about 15 minutes and then wash.
Fill a dishwasher cup with apple cider vinegar or white vinegar and place. Why use vinegar? It washes away the greasy grime, loose, and sanitizing. Vinegar is good at removing the moldy smells from your dishwasher. Later, use the hottest water setting possible, run the dishwasher through a standard cycle. Don't put anything into the machine, besides the vinegar-filled cup.
Same as with Vinegar, run a wash cycle with Baking Soda – The baking soda helps in further deodorizing, sanitizing and in removing any stains from your dishwasher.
Use a toothbrush to rid of any hard-to-remove stains, and to finish – replace the filter.
Replace Upholstery – For hygienic reasons always replace dirty upholstery with fresh fabrics every month. This involves pillowcases, cushion covers, table runners, small pillows, etc.
Should you dust first or vacuum first?
Home's air is full of flying allergens, dust, and other particles. If you are suffering from an allergy, if you are sneezing, it's good to start your cleaning with wiping your surfaces using a microfiber duster or a wet cloth, it catches the particles very effectively. However, it's not possible to remove all the dust in this way, so use a vacuum cleaner to remove these remaining dust. If you tend to leave dusting until the end of your cleaning cycle, dirt particles will remain in the house's air, meaning your next dusting is sooner than you are expecting.
Download our free printable House Chore List with checkboxes and organize your cleaning!
How about a clean house in one hour a day?
Sometimes you are expecting visitors and you have only an hour to prepare your home, or you don't want to spend the weekend cleaning your house then our mentioned cleaning divide is going to be useful. If your home is covered with washing, toys, and dusty, your cleaning routine will take longer, so it's much simpler to clean a tidy home than a messy one. If you keep doing small things during the week, then your fast clean hour will be just that.
Small tips to make this hour fun and easy:
Find your tempo
Upbeat tempo music could keep you motivated and undisturbed. Remember what you are wearing for a workout, your clothes should be comfortable for stretching and bending, the same goes for quick cleaning.
Don't stop
Movement is a key to success. Plan a one hour and commit to an uninterrupted cleaning happy time. Switch off your phone, let your kids aside, lock your door, and set up a timer. It's time to move!
Wear white cotton gloves
A pair of white cotton gloves can cut cleaning time nearly in half. Cleaning With White Cotton Gloves saves a lot of time during the dusting, and polishing. They also very helpful if you want to clean hard-to-get areas. And the best part – your hands stay clean and beautiful.
Create a cleaning toolkit
It's easier to have a cleaning kit and moving it to different rooms, you just take it room to room. If your home is over two levels you should start upstairs. If it's a single floor, start your one-hour cleaning from the back of the house but don't return back.
We hope you liked our guide and tips. Everybody loves a clean house, but not everyone likes to clean. The solution is regularity and maintenance so things stay in control. Or you can easily save all that time if you will order cleaning services from a White Glove Cleaner.
About the author: Khrystyna is a cleaning professional with years of experience. She is a founder of White Glove Cleaner agency and her dream is to make New York a cozier place.