Extremely deep clean throughout the entire house. We will make the apartment look like there was no one living there before. We go through everything including cabinets, refrigerator, bathroom, and every corner of the house. whether you're looking to move out or move into a new place, we will be your reset button.
Contents:
Every tenant leaves their mark on a property they live in. Apart from happy moments, these walls keep memories of, the house contains other non-sentimental marks like stains, dust, and debris collected over the years of rent. A thorough top-to-bottom move-in / move-out cleaning is designed to deep clean and sanitize the property in order to prepare it for a new tenant to help them start their new chapter in life with a clean slate.
Moving is exciting and at the same time stressful experience. This whole process of packing, booking transportation, and changing address, which usually gets overlapped with career adjustments and changing schools, is simply exhausting. Cleaning is the last thing most people want to do in this merry-go-round of events. However, it's a crucial thing that can impact your nearest future defining whether or not you get the security deposit back (if you are the tenant) or rent out the apartment again on your terms (if you are the owner).
Luckily, you can rely on professional move-in and move out cleaning service in NYC provided by White Glove Cleaner New York. We take care of making your apartment look like there was no one living there before and give you peace of mind that your interests are protected and you get the expected. We are following our own cleaning checklist.
What does the move-in /move-out cleaning service in NYC include?
       

Taking out debris/garbage and recycling

       

Cleaning or vacuuming all floors

       

Dusting all surfaces that can be accessed by a human

       

Cleaning glass fixtures and mirrors

       

Scrubbing and sanitizing a tub, shower, sink, and toilet

       

Emptying and cleaning a kitchen sink

       

Loading up dishwasher (if any)

       

Cleaning the exterior of appliances (fridge, oven, stove, etc.)

Extra services
  If you are looking to tailor the cleaning to your specific needs, feel free to request any of these extra services (for an additional cost):
        L

aundry

       

Inside cabinets

       

Inside fridge

       

Inside oven

       

Dishes

       

Interior windows

How much does move out cleaning cost in New York?
It depends on the size of the apartment/house. You can see the prices using our booking form, just click the button below to see.
Who needs move-in and move-out service in New York?
Present renters who are about to vacant the property
If you want to vacant the apartment gracefully without any friction with the owner and get your security deposit back, you must prove you were a tidy and responsible tenant. The disappointing fact is that… nobody is. Unless you are a compulsive cleaner yourself, you'll be shocked by the miserable condition the apartment is in now after you have packed all your belongings that used to camouflage the marks of active use. If you don't have time and desire to take a mop and spend the whole day cleaning, the good news is that you don't have to!
Our move-out cleaners will arrive right after you leave with all cleaning supplies and appliances needed to return your old apartment its original glow. With our professional move-out cleaning service, you can be sure you won't face any unexpected bills from your landlord. We help you get the deposit back to use this money for settling cozily in a new place.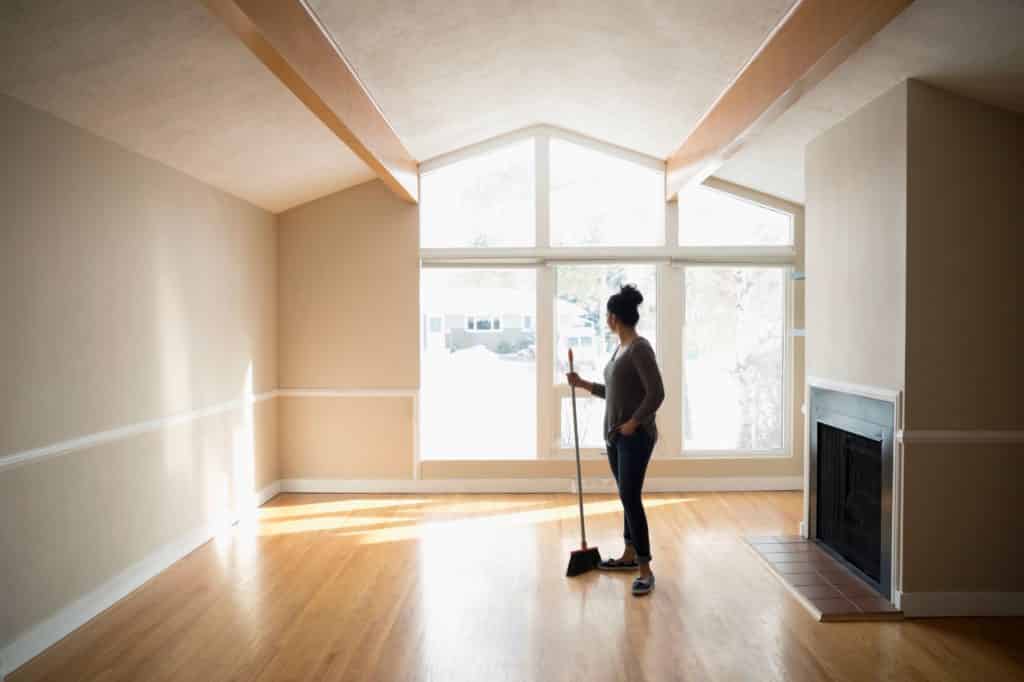 Owners who want to get their property rent- or sale-ready 
Every homeowner wants to sell its property or rent it out at the highest possible price. The best way to ensure that you are the one who dictates the price and terms is to present the property in its best possible condition. Professional move-out or move-in cleaning helps to keep the apartment squeaky clean until you make a good deal. Our cleaners bring all the necessary supplies so you don't have to buy anything. Just schedule a cleaning right before meeting with a potential renter and enjoy the WOW moment.
People who want to have a trouble-free move-in
After you suffered so much packing and moving, in a new place you desperately desire the only thing – to sit down on a cozy sofa with your favorite drink and relax. Scrubbing, dusting, and dealing with someone else's mess don't fit your plans. Enjoy a fresh start on a new place by having our professional cleaners mind getting your new home ready for a comfortable living. Just schedule your move-in cleaning and give us entry instructions, and we will help make your first hours in a new home really welcoming.
Move-in and move-out cleanings are backed with our Perfect Clean Guarantee
If you are dissatisfied with the quality of our cleaning or you think we have missed something that was on the list, we are happy to send you another cleaner who will fix the issue if you report it the same day.
On top of that, our quality cleaning services are insured against damage. Our cleaners are trained and equipped with safe and proven cleaning supplies; however, in the unlikely case they cause damage to your property, you are covered!
Eco-friendly cleaning products for every move-out and move-in cleaning service!
We are environment-conscious and use only ecologically safe cleaning supplies that damage neither surfaces nor your health. For all move in and move out services, our staffers come fully equipped bringing all necessary cleaning products with. So except for the cleaning itself, you won't bear any additional costs. Getting ready for a big move any time soon? A new experience is fun unless it brings an unexpected disappointment. Luckily, you can safeguard your family and add some definiteness to this new daunting stage of your life by booking professional move-out /move-in cleaning. We help you focus on the bright side of the changes and start afresh while we mind everything left behind.
Book your move-out or move-in cleaning to get your property back into its best possible shape right when you need it.
White Glove Cleaner New York is a perfect solution for busy people who love to keep their houses and offices clean without putting a lot of effort. You don't need to take time off to enjoy your spotless home. During regular clean our dedicated workers will brush your home from top to bottom sanitizing, vacuuming, mopping, removing dirt and doing basic clean of the kitchen and the bathroom. Maintaining a perfect life is now easy: book weekly or biweekly regular cleaning sessions and get an affordable price.
Living in a big city full of opportunities, we all dream about big things. Career, the happiness of our kids, and true relationships… We work harder and harder every day because we want to enjoy a better life here in New York, and having a perfectly clean home is one of those standards we don't want to compromise on. How it is possible to maintain an immaculately clean apartment with such a hectic lifestyle? Many families in Manhattan have found the solution in entrusting their cleaning chores to professional cleaning services.
White Glove Cleaner offers regular cleaning service catering to the needs of New Yorkers with busy lifestyles. You no longer need to sacrifice your more important things in life to get a clean, tidy home. We will take care of getting your abode spruced up according to your personal needs, regularly and at an affordable price.
Benefits of regular cleaning
Faster and better cleaning
If you have the same trusted staffer clean your apartment on a regular basis, she is able to develop an individual strategy for your home and focus on areas that need urgent attention at this very moment. This way, the home is maintained immaculately clean year-round with no single area neglected. Regular cleaning in NYC not only makes cleaning and moving from one room to another faster but also helps you enjoy a squeaky clean house between the cleans since maintaining the results becomes a total cakewalk.
Saved time and energy
Cleaning can make home your second job if you handle everything by yourself. Whether you have a 16-hour job, a couple of kids that need you full-time as a parent (and as a driver), or you simply want to focus on your own business, your own life, your own goals, you should think about help. Hiring a regular cleaning service helps you stay on the peak of your productivity and achieve more without nitpicking yourself for a neglected home. Leave vacuuming, dusting, and scrubbing a tub to our pros because it's what we do best.
Saved money
Contrary to a popular belief, regular professional cleaning actually saves you money. It frees you from buying tons of cleaning supplies and forking out on expensive equipment since our cleaners bring their own cleaning products. You can have peace of mind about the quality since we work only with reliable and trusted brands. It doesn't increase the cost of cleaning, rather the opposite because we buy cleaning products at lower prices. On top of that, our professional cleaners work fast and accurately lowering the cost of the job, which makes a great value for your money.
How to set up my regular cleaning in New York?  
Choose your cleaning plan
Decide which plan – weekly or bi-weekly – works best for you, and we will schedule your recurring cleaning appointments for the most suitable time. Rescheduling is always possible if your timetable changes.
Manage your cleans online
Making changes to your cleaning schedule, choosing extra services such as dishes, laundry or inside the fridge, as well as making payments can be done through our online booking system. Only 60 seconds to set everything up, and we'll have you covered.
Sit back and enjoy your life
Our trained and fully equipped cleaner will arrive at your place right on schedule. All you need to do is to open the door (or leave entry instructions) and provide a vacuum cleaner. 
What does regular cleaning service in NYC include?     
Our standard price includes 1 bedroom, 1 bathroom, kitchen, and a common room. If you have more than 1 bedroom/bathroom, let us know about it while booking, and we will take care of them as well.
Regular cleaning service checklist
       

Dusting and wiping of all reachable surfaces

       

Changing linens and making bed(s)

       

Cobwebs removal

       

Door and door frame cleaning

       

Vacuuming and mopping down floors

       

Cleaning the outside of cabinets and home appliances (inside cleaning can be added to boot for an extra fee)

       

Standard cleaning and sanitizing of the tub, sink, shower, and toilet

       

Mirrors, glass and chrome fixtures polishing

       

Door handles and light switches 

       

Kitchen sink and countertops cleaning

       

Taking out trash and recycling  
Regular apartment cleaning services DON'T INCLUDE but are offered for an EXTRA CHARGE
Some services are too time-consuming and labor-intensive, and we cannot offer them as a part of standard regular apartment cleaning in New York. However, we will happily provide them for a reasonable extra fee.
       

Laundry

       

Dishes

       

Interior windows cleaning

       

Interior walls cleaning

       

Inside of refrigerator

       

Inside of the oven

       

Inside of cabinets

       

Hour of organizing

       

Move-in / move-out cleaning

       

Deep cleaning
At White Glove Gleaner, we are looking to satisfy your and your family's most individual needs adjusting our standard cleaning pattern to what is important to you. We are eager to be where you need us most delivering spotless cleaning results with every regular clean. Please, always feel free to tell us about your preferences and urgent needs so that we can get your home ready for any occasion.  
You don't have to provide any cleaning supplies
Our cleaners come fully equipped with all the top-rated environment-friendly cleaning products needed to get the job done. However, if you don't trust any other products except those you know and use, feel free to offer your products. Also, we expect that you provide a vacuum cleaner, a bucket and a mop, a toilet brush, a step stool, and some specialty supplies depending on the type of furniture you have (wood/stainless steel cleaners, etc.)  
You can have the same cleaner for every regular cleaning session
We have a vast network of cleaners, but we understand what trust in such personal (if not intimate) thing as cleaning means. Clearly, a person you can easily get along with who knows you, your time schedule, and cleaning preferences and knows the apartment like the back of her hand will provide better cleaning results. We strive to provide a top-notch cleaning experience and offer trusting relationships that last. 
Need that desired break from home chores?
Book your regular cleaning visit today and enjoy doing what's meaningful to you. 
If you're worried about the planet and are trying to make a difference, White Glove Cleaner New York is the best solution for you. We have an array of cleaning products carefully selected to clean your home with no harmful chemicals and all organic cleaning products. This option is also great for those who cannot stand a strong supply of smells or simply have an allergy to regular chemical products.
With bronchial asthma and many other diseases caused by allergic reactions to various factors, it is very important to make a qualified cleaning of the location. But to ensure comfortable living conditions for allergy sufferers, the usual general cleaning is not enough. For high-quality removal of mold spores, pet hair, microscopic mites, and other allergenic factors, you need professional cleaning of the home or office using non-allergenic detergents. White Glove Cleaner provides a high-quality hypoallergenic cleaning for your home or office in Manhattan. We are using modern certified products and professional cleaning equipment.
What is included in hypoallergenic cleaning
Hypoallergenic cleaning is based on using cleaning supplies that are specially selected, effective, and safe for allergy sufferers. At the same time, hypoallergenic cleaning of the apartment is affordable and is recommended not only for allergy sufferers but also as a regular event for any room.
  What is included in hypoallergenic cleaning:
Thorough removal of dust and other contaminants from all surfaces.

Wet cleaning (washing) or polishing of horizontal and vertical surfaces.

Cleaning of lighting fixtures, sockets, switches, air conditioners, and heating radiators.

Washing apartment doors (including door handles, and door closers).

Dry cleaning of carpets and upholstered furniture.

Cleaning and disinfection of the bathroom.

Degreasing and washing kitchen equipment – hoods, stoves, etc.

Washing windows, grills, mosquito nets.

Garbage collection and removal, as well as other works in accordance with customer requirements.
  Book your cleaning today or contact us for more information.
If you are looking for a deep cleaning service then White Glove Cleaner company is a perfect choice! Why so?
Our staff will take care of all your heavy-duty cleaning needs with our Deep Cleaning Service NYC by using our professional tools and all our expertise. 
Benefits of working with White Glove Cleaner NY:
Vetted & background-checked cleaners

Book, manage & pay online

Optimal prices & quality

Flexible & client-oriented

Our detailed cleaning checklist or client's checklist
A deep clean ensures that your house is spotless and stays tidy. As you know, over time, areas of your home – especially kitchens accumulate grease and grime. In such cases, regular cleaning is just not sufficient. Booking a deep cleaning service, you can forget about all those neglected areas because our crew will:
Clean interior windows.
Dust baseboards and doors thoroughly all around the home.
Clean grime from the shower head, kitchen tiles, taps.
Clean areas behind appliances like oven, refrigerator, or washing machine.
Clean interior doors of the oven
Clean window frames and patio doors.
Especially, such a deep cleaning service in New York is perfect for those who don't like to clean often. We recommend deep cleaning every 3 weeks to a month.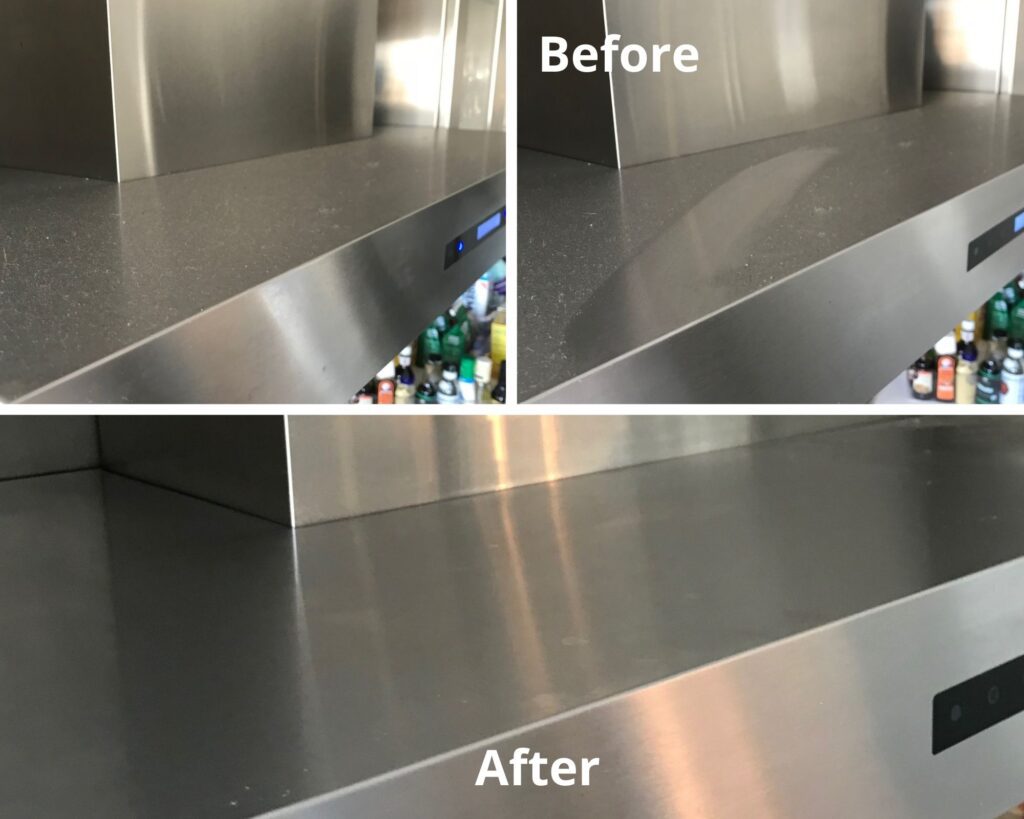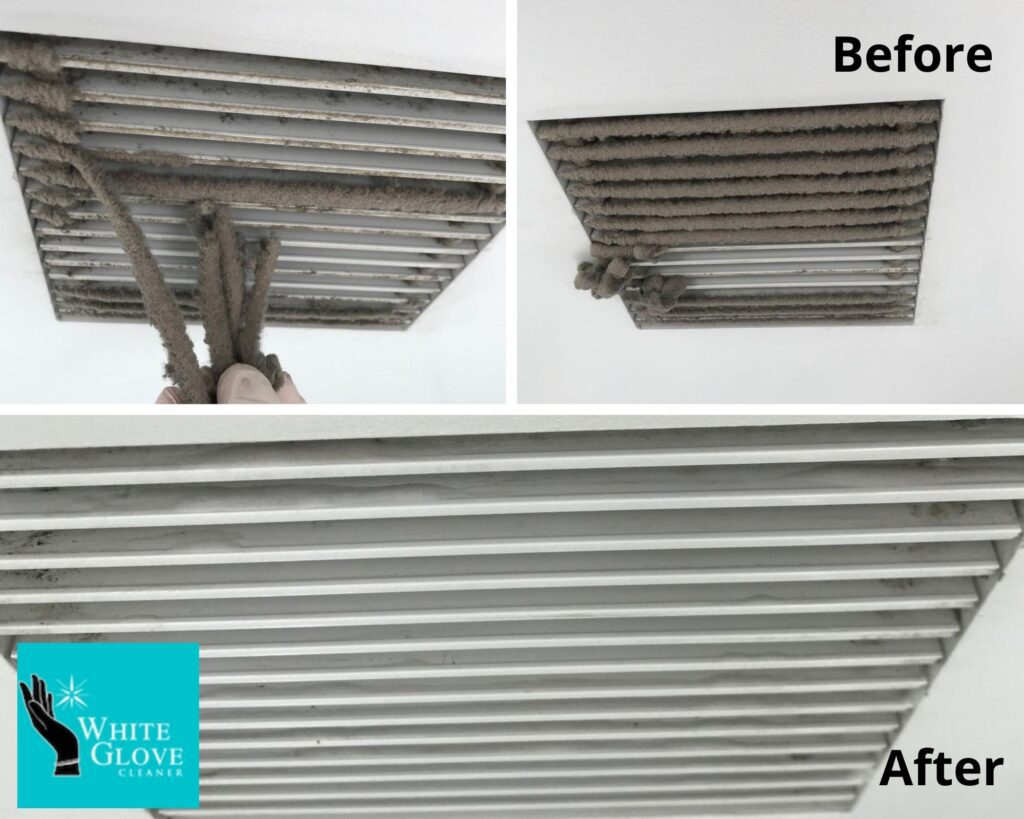 Save your time and nerves, book a cleaning now, and rest in a clean home!
Working in a busy environment? Don't have the valuable time in the day to keep the office dust-free, clean and organized. Our commercial cleaning service may be the perfect solution for you. We offer you the opportunity to let you do, what you do best, and let us take care of the little annoyances around the office. Our staff knows the importance of not interrupting a busy word day and we can assure you that our cleaners will not be in your hair or an extra thing to worry about. Since we understood an office is a busy place, recurring appointments on a weekly or bi-weekly schedule is recommended to ensure the best and most efficient cleaning service.
Commercial Cleaning in New York
A perfectly clean office is a dream of every worker. It boosts self-esteem since our work is always a point of pride. A clean office reflects the corporate ethic and company's values, as well as motivates a worker to do more for a company that takes care of its image. A clean office is also a place of peak productivity since workers who aren't distracted or demoralized by the mess around them can focus on performing and outperforming. Whether you are a huge corporation or a small family business, regular office cleaning is a total game-changer.
However, keeping your commercial premises spotlessly clean is an uphill task that requires plenty of time and energy. Today, businesses more and more rely on professional cleaners in the task of creating a healthy and productive environment for their workers.
White Glove Cleaner New York offers comprehensive commercial cleaning in NYC that involves top-to-bottom sanitizing of private and common working areas regularly and at affordable prices. We handle the whole process of office cleaning – from toilets to washing floors to coffee mugs – catering to your individual business needs and working schedule (you choose whether it will be daily/nightly, weekly, or bi-weekly services).
During every cleaning appointment, our cleaning crew inspects the entire office territory, top to bottom, sanitizing, dusting, removing dirt and stains, and swiffering to ensure no dirty place is overlooked. A keen eye for detail and outstanding experience help us develop a cleaning strategy for every office staying flexible enough though to spot places that require urgent attention. 
Why do you need a commercial cleaning service in New York City?
Cleaning helps protect your workers from illnesses and improves productivity
A perfect sanitary condition of an office not only improves the demeanor and productivity of its workers but also helps ensure they are ill less often. Clean working spaces reduce the likelihood of spreading viruses/bacteria and your workers using their sick leave. Sick employees cost you money and business success. Our cleaners know how to effectively sanitize common surfaces with a high level of contamination (such as keyboards, computer mice, desk phones, vending machine buttons, microwave door handles, and the like) to help you stay on top of your productivity year-round.
A clean office is vital for your company image, and you can't afford losing face
The first thing that tells about the credibility of a business is the sanitary condition of its offices. Commercial cleaning is a great deal of responsibility since areas with a high circulation of people require more detailed and consistent cleaning. Floors must be kept perfectly clean all the time to avoid the spreading of dirt. Toilets being a subject of hard use also require careful treatment.94% of customers steer clear of businesses where they discovered dirty WCs. Not to mention meeting rooms and gathering areas which should be kept spotless as your company's primary image concern.          
What does commercial cleaning include?
No matter how big or small your business is, our commercial cleaning service in Manhattan has you covered. We will take care of working areas as well as common areas, break areas, kitchen, WCs, reception, lobbies and everything in between. Our commercial cleaning service includes:
wiping and dusting all reachable surfaces;

sanitizing door handles and light switches;

glass, wood, and mirror polishing;

cleaning computer areas;

sanitizing showers, sinks, and toilets;

cleaning and degreasing kitchen sink and countertops;

wiping cabinets and appliances (outside);

microwave (both inside and outside);

removing cobwebs;

vacuuming carpets;

cleaning baseboards;

cleaning mini-blinds;

vacuuming and swiffering floors;

cleaning glass doors and interior windows;

removing trash and recycling.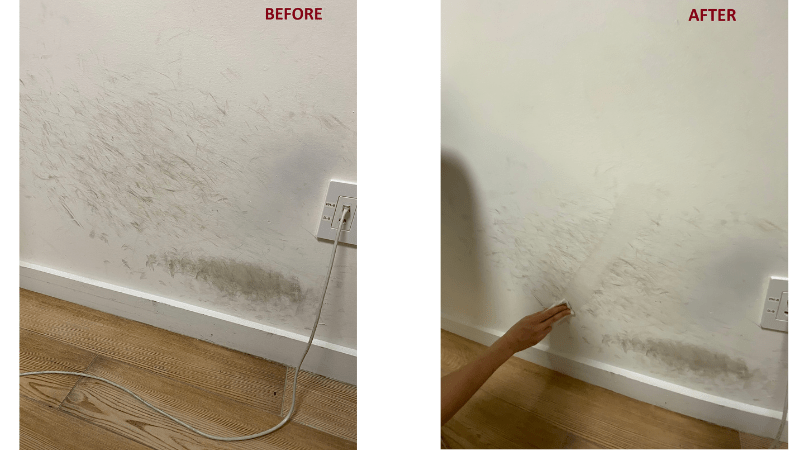 Why hire White Glove Cleaner New York for your office cleaning?
Cleaning mastery
Our cleaners are skilled in removing all kinds of dirt from all kinds of surfaces, which enables them to work fast and faultlessly without interrupting the working process. At White Glove Cleaner New York, we understand that your time is money, and that's why we deliver the maximum cleaning quality for the time you allot us. Going from area to area and from top to bottom, we use only best and proven cleaning products and techniques to turn your office into the realm of purity and order.
We have everything necessary with
You don't need to provide any supplies or equipment. We've got all the necessary equipment for a thorough clean meaning that you no longer have to spend on cleaning supplies or appliances. Using the right things while cleaning is half the battle, and who knows about the frills needed for getting the excellent cleaning done better than a cleaner?
We help create stellar first impressions
The devil is in the detail, and this perfectly describes the specifics of our job. We know everything about little things that help make your office look impressive and welcoming. Customers and partners notice more details than you think. Whether it's a roll of bathroom tissue changed right in time, enough hand sanitizer in dispensers or organized desks – we have your office covered.
You choose the time       
We will happily adjust to your working timetable. You choose the desired frequency of cleans (daily, weekly, or bi-weekly visits) and the time suitable for it (during or after working hours). We value your time, and therefore, organize our work in the way to not get in your hair or interrupt your business processes.
We provide reliable and background-checked cleaners
All our cleaners are screened and insured to help you have peace of mind while letting us in. Just like you, we are professionals in what we do, and we take pride in a personalized approach to every business, high safety standards, and unparalleled cleaning expertise.
We offer an easy booking system that helps schedule a cleaning appointment and pay it in just 60 seconds. Also, we give a discount to our frequent clients.
A clean office is a productive space filled with motivated and healthy workers. Make your move towards immaculate cleanliness – just book your perfect office cleaning today!