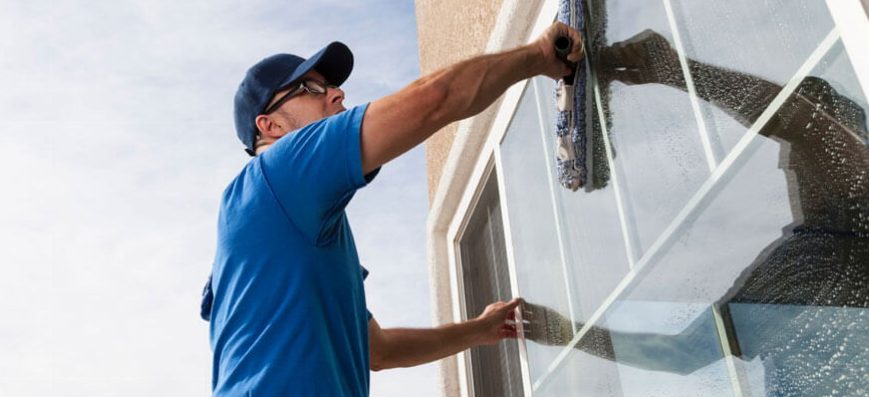 Regular Cleaning
White Glove Cleaner New York is a perfect solution for busy people who love to keep their houses and offices clean without putting a lot of effort. You don't need to take time off to enjoy your spotless home. During regular clean our dedicated workers will brush your home from top to bottom sanitizing, vacuuming, mopping, removing dirt and doing basic clean of the kitchen and the bathroom. Maintaining a perfect life is now easy: book weekly or biweekly regular cleaning sessions and get an affordable price.
Living in a big city full of opportunities, we all dream about big things. Career, the happiness of our kids, and true relationships… We work harder and harder every day because we want to enjoy a better life here in New York, and having a perfectly clean home is one of those standards we don't want to compromise on. How it is possible to maintain an immaculately clean apartment with such a hectic lifestyle? Many families in Manhattan have found the solution in entrusting their cleaning chores to professional cleaning services.
White Glove Cleaner offers regular cleaning service catering to the needs of New Yorkers with busy lifestyles. You no longer need to sacrifice your more important things in life to get a clean, tidy home. We will take care of getting your abode spruced up according to your personal needs, regularly and at an affordable price.
Benefits of regular cleaning
Faster and better cleaning
If you have the same trusted staffer clean your apartment on a regular basis, she is able to develop an individual strategy for your home and focus on areas that need urgent attention at this very moment. This way, the home is maintained immaculately clean year-round with no single area neglected. Regular cleaning in NYC not only makes cleaning and moving from one room to another faster but also helps you enjoy a squeaky clean house between the cleans since maintaining the results becomes a total cakewalk.
Saved time and energy
Cleaning can make home your second job if you handle everything by yourself. Whether you have a 16-hour job, a couple of kids that need you full-time as a parent (and as a driver), or you simply want to focus on your own business, your own life, your own goals, you should think about help. Hiring a regular cleaning service helps you stay on the peak of your productivity and achieve more without nitpicking yourself for a neglected home. Leave vacuuming, dusting, and scrubbing a tub to our pros because it's what we do best.
Saved money
Contrary to a popular belief, regular professional cleaning actually saves you money. It frees you from buying tons of cleaning supplies and forking out on expensive equipment since our cleaners bring their own cleaning products. You can have peace of mind about the quality since we work only with reliable and trusted brands. It doesn't increase the cost of cleaning, rather the opposite because we buy cleaning products at lower prices. On top of that, our professional cleaners work fast and accurately lowering the cost of the job, which makes a great value for your money.
How to set up my regular cleaning in New York?  
Choose your cleaning plan
Decide which plan – weekly or bi-weekly – works best for you, and we will schedule your recurring cleaning appointments for the most suitable time. Rescheduling is always possible if your timetable changes.
Manage your cleans online
Making changes to your cleaning schedule, choosing extra services such as dishes, laundry or inside the fridge, as well as making payments can be done through our online booking system. Only 60 seconds to set everything up, and we'll have you covered.
Sit back and enjoy your life
Our trained and fully equipped cleaner will arrive at your place right on schedule. All you need to do is to open the door (or leave entry instructions) and provide a vacuum cleaner. 
What does regular cleaning service in NYC include?     
Our standard price includes 1 bedroom, 1 bathroom, kitchen, and a common room. If you have more than 1 bedroom/bathroom, let us know about it while booking, and we will take care of them as well.
Regular cleaning service checklist
       

Dusting and wiping of all reachable surfaces

       

Changing linens and making bed(s)

       

Cobwebs removal

       

Door and door frame cleaning

       

Vacuuming and mopping down floors

       

Cleaning the outside of cabinets and home appliances (inside cleaning can be added to boot for an extra fee)

       

Standard cleaning and sanitizing of the tub, sink, shower, and toilet

       

Mirrors, glass and chrome fixtures polishing

       

Door handles and light switches 

       

Kitchen sink and countertops cleaning

       

Taking out trash and recycling  
Regular apartment cleaning services DON'T INCLUDE but are offered for an EXTRA CHARGE
Some services are too time-consuming and labor-intensive, and we cannot offer them as a part of standard regular apartment cleaning in New York. However, we will happily provide them for a reasonable extra fee.
       

Laundry

       

Dishes

       

Interior windows cleaning

       

Interior walls cleaning

       

Inside of refrigerator

       

Inside of the oven

       

Inside of cabinets

       

Hour of organizing

       

Move-in / move-out cleaning

       

Deep cleaning
At White Glove Gleaner, we are looking to satisfy your and your family's most individual needs adjusting our standard cleaning pattern to what is important to you. We are eager to be where you need us most delivering spotless cleaning results with every regular clean. Please, always feel free to tell us about your preferences and urgent needs so that we can get your home ready for any occasion.  
You don't have to provide any cleaning supplies
Our cleaners come fully equipped with all the top-rated environment-friendly cleaning products needed to get the job done. However, if you don't trust any other products except those you know and use, feel free to offer your products. Also, we expect that you provide a vacuum cleaner, a bucket and a mop, a toilet brush, a step stool, and some specialty supplies depending on the type of furniture you have (wood/stainless steel cleaners, etc.)  
You can have the same cleaner for every regular cleaning session
We have a vast network of cleaners, but we understand what trust in such personal (if not intimate) thing as cleaning means. Clearly, a person you can easily get along with who knows you, your time schedule, and cleaning preferences and knows the apartment like the back of her hand will provide better cleaning results. We strive to provide a top-notch cleaning experience and offer trusting relationships that last. 
Need that desired break from home chores?
Book your regular cleaning visit today and enjoy doing what's meaningful to you.