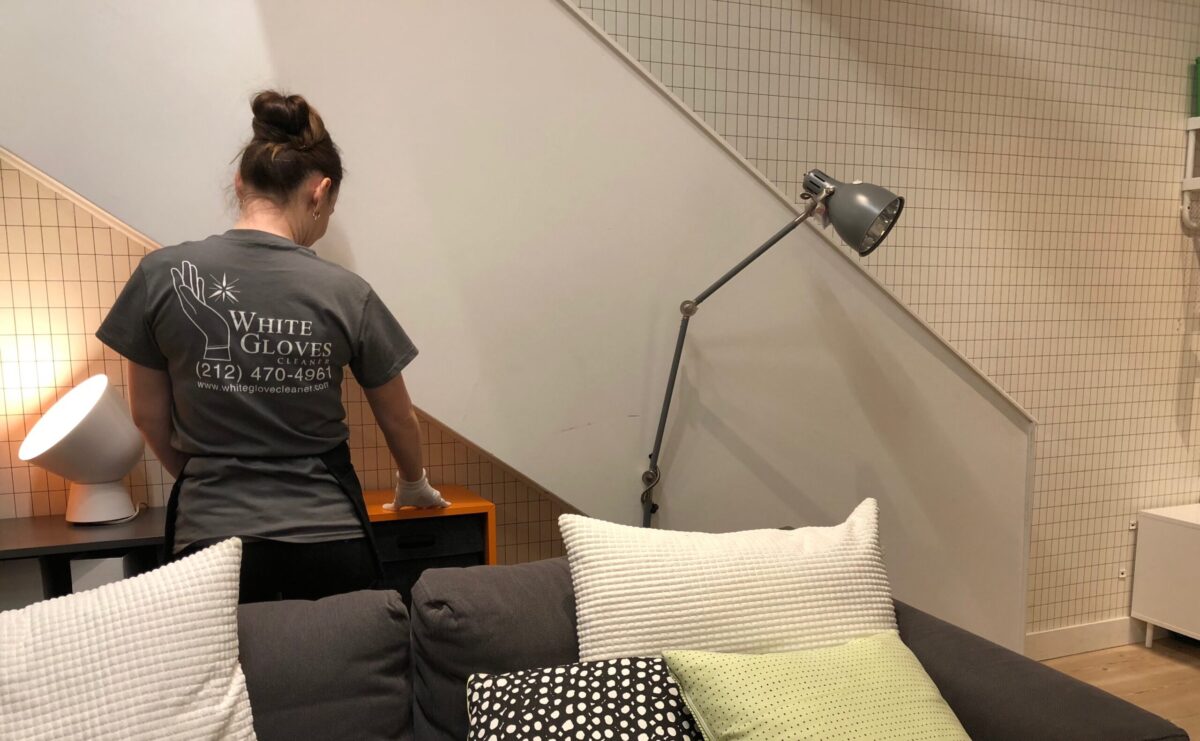 April 12, 2018
Add A Touch Of Magic To Cleaning With White Cotton Gloves
Did you know that something as small and simple as a pair of white cotton gloves can cut cleaning time nearly in half? That's right, these little goodies will make your housework (and your life) a lot easier, freeing you to spend more time with family, friends and doing what's really important. Putting the white cotton gloves on your hands is like pushing a speed-clean button – it takes your house from dusty and messy to tidy and clean in a snap. Cleaning, dusting, and polishing – what seems to be a daunting task will become an effortless activity, and pretty soon you'll be on your way to more free time and a more productive life. Organized approach is key in fast and effective cleaning.
How to speed clean using white cotton gloves.
From cleaning things like shutters and tabletops to tackling delicate surfaces like china and chandeliers, the white cotton gloves work great for practically any cleaning chore. You can dust, polish, remove wax and even clean all the tight areas you could not reach before. Just slip the gloves on, run your hands over the items or using your finger, reach into the difficult-to-clean area, and the fabric will be like a magnet on the dust. The ultra-soft cotton material traps dirt and helps prevent scratching. And, being white, the gloves allow you to see all the dust you are collecting. In addition, white cotton gloves leave no fingerprints. This helps eliminate marks to reduce a smudgy appearance on glass and clear surfaces.
Having said that, let's now look at some examples of how to make the speed clean magic happen using white gloves.
Blinds.
Dusty blinds are unsightly and can totally ruin the view. So, what you need to do is put on your white gloves and simply run fingers across each blind. Voila! In a matter of minutes your blinds are looking clean and beautiful again!
Chandelier.
Restoring the sparkle of your chandelier is easy with white cotton gloves. Before you begin, switch off the light and take out the light bulbs. Get the chandelier cleaner and place your fingertips into it. Gently wipe each crystal with this glove and then immediately dry it with the other clean glove. As simple as that! Now you might want to step back not to be blinded by your bright and shiny chandelier!
Plants.
Don't let dust block photosynthesis in your plants. Wearing your gloves, dampen fingertips with water and gently wipe leaves clean. Now you can breathe easy and enjoy your beautiful plants.
Wow, a simple pair of white cotton gloves and so many uses! It's worth noting that these gloves are reusable, too. When dirty, machine wash them in cold water and line dry. And this is also an eco friendly cleaning, because you are not using a paper or toxic materials.
Whether it's furniture, blinds, plants, glass accessories or statuettes, with white cotton gloves you'll be spending less time cleaning and more time enjoying life. They say less is more and that's definitely the case with these gloves!
We know that your home deserves the white glove treatment and if you need a professional cleaning service in New York, the White Glove Cleaner is here for you. We provide first class cleaning services for home and office. Contact us today to learn more about how we can make your life easier and happier by keeping your house clean.