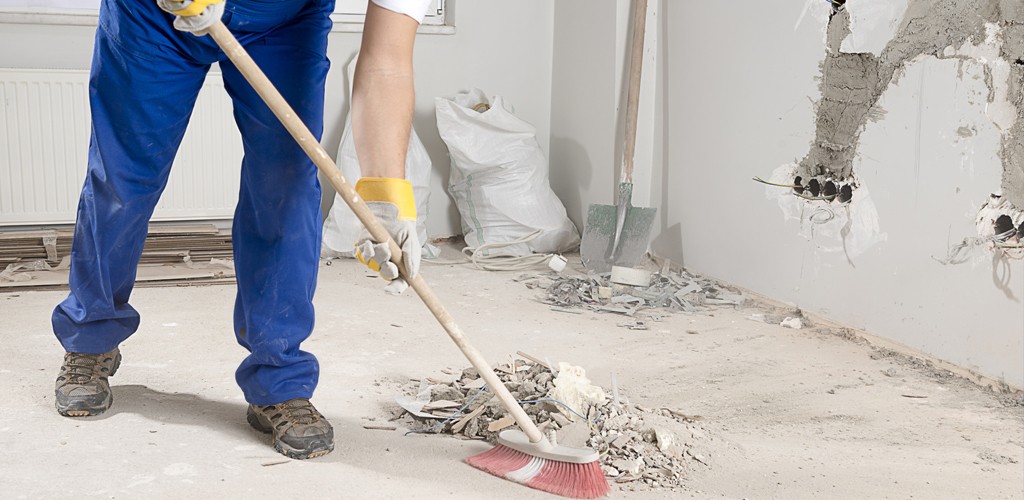 January 20, 2021
27 Tips: Post Construction Cleaning Checklist
Construction is finished and it's time for a cleaning?
Post-construction cleaning is a complex process and it needs a good plan before the beginning. Use our post-construction cleaning checklist as a roadmap during the process.
This post-construction cleaning checklist includes 27 important items:
1. Cleaning tools and supplies check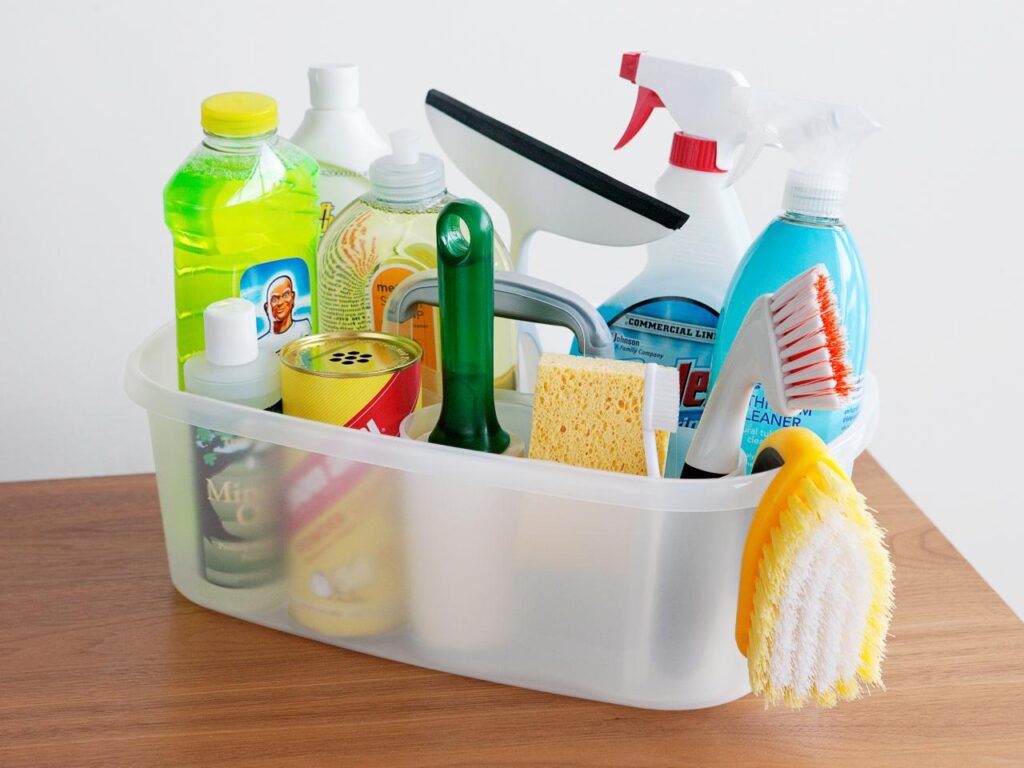 Post-construction cleaning would require many different tools and cleaning supplies, we recommend getting them before the beginning to not to lose the tempo. Browse through the rest 26 steps to understand the scope of work. Then go around the house or apartment and check every room. This way you will see what type of tools and supplies you will need. Here is an example:
Lots of trash bags
Broom
Respirator or face mask
Bucket for water
Rubber gloves
Scrub pad
Strip washer
Detergents
Rinses
All-purpose cleaning solution
Spray bottles
Other cleaning supplies depending on the type of cleaning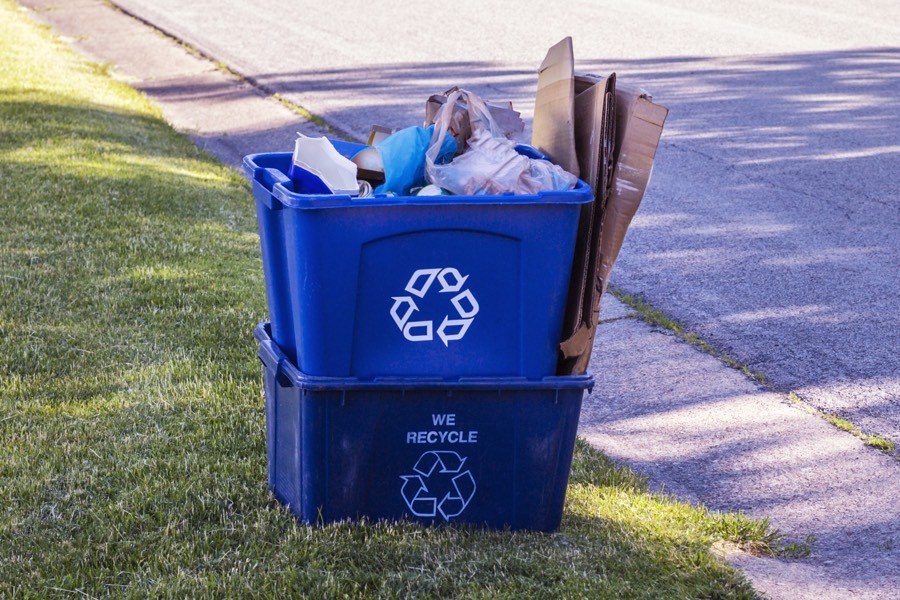 2. Empty recycling bins and trash cans
After construction projects, workers tend to leave full recycling bins because they throw materials in trash cans. It's important to start from this step because during your cleaning you will gather more trash and garbage, so you need a place for it.
3. Remove the trash and leftovers
At construction sites, you will always find different leftovers like plastic bags, coffee cups, tea bags, empty paint sprays, and even construction parts.
Remove all of this and dispose of it accordingly.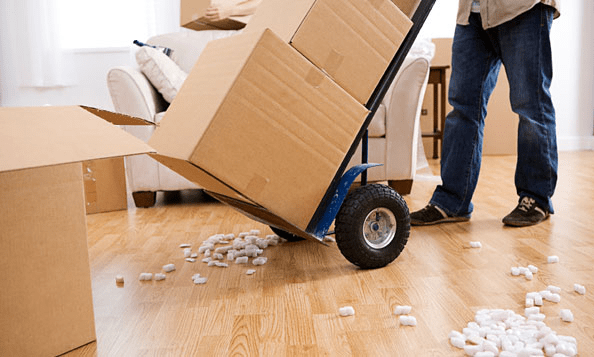 4. Expel all packaging boxes and bags, tape and plastic
Most of the time, after construction projects there are many leftover packaging, covering, and other stuff that is not needed anymore.
Usually, such leftovers are from the new furniture and new appliances.
Such materials could make a real mess if they are left on the ground. Make sure to find them and throw them away.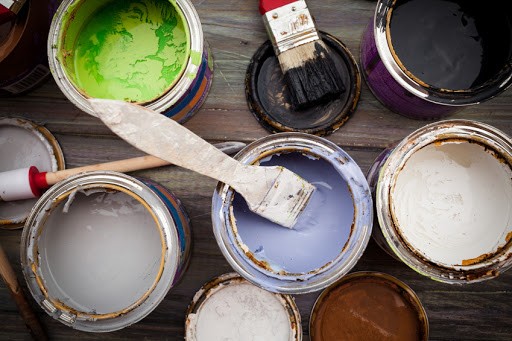 5. Remove paint leftovers
Sometimes, during the construction, paint can accidentally get onto things that shouldn't be painted. It happens when the painter misses the object with a paintbrush. Most of the time they are not washing away such defects, because they forgot or simply don't want to spend time on this.
So, always check all objects that were painted and everything that is located near or behind them. If there is paint, then wash it off.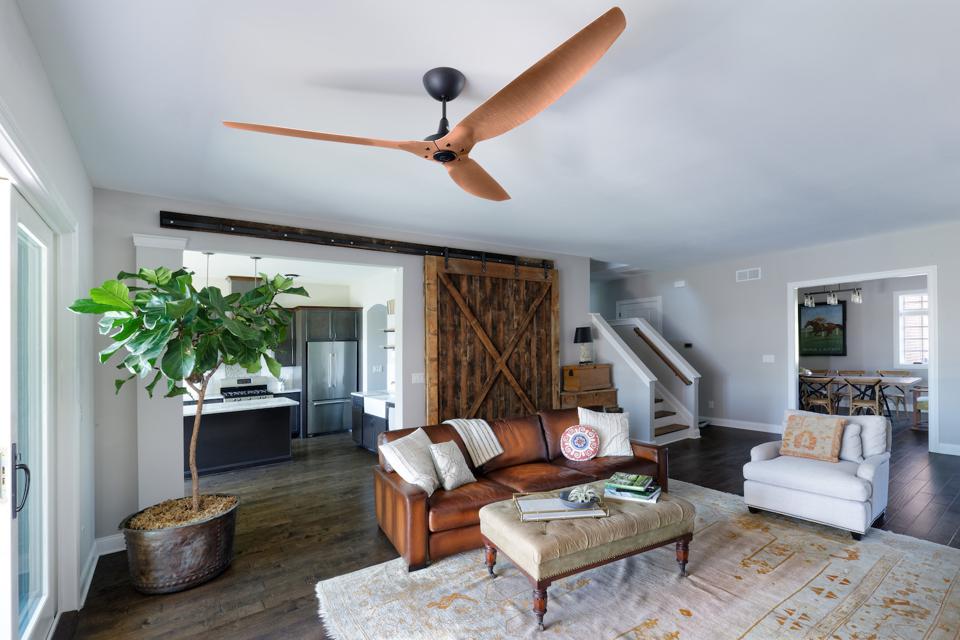 6. Clean the dust from ceiling fans
Many people forget about removing the dust from ceilings or ceiling fans.
To have a clean home or office it's important to take care of the ceiling. If you are cleaning the fan, the easiest way to do that is by using a pillow cover for wiping down each canopy, downrod, and body of the fan.
This should be done at the beginning of the overall cleaning, otherwise, the dust would fall onto clean surfaces and floor.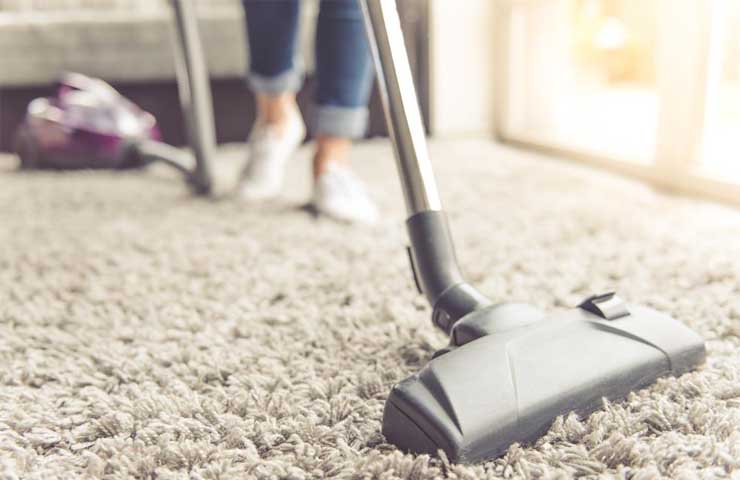 7. Vacuum the carpet
Your carpets would be very dusty and probably dirty after the construction process.
If you haven't covered them before, some of them could even require professional carpet cleaning. Hope it's not your case and you can simply vacuum the carpet to make it look its best.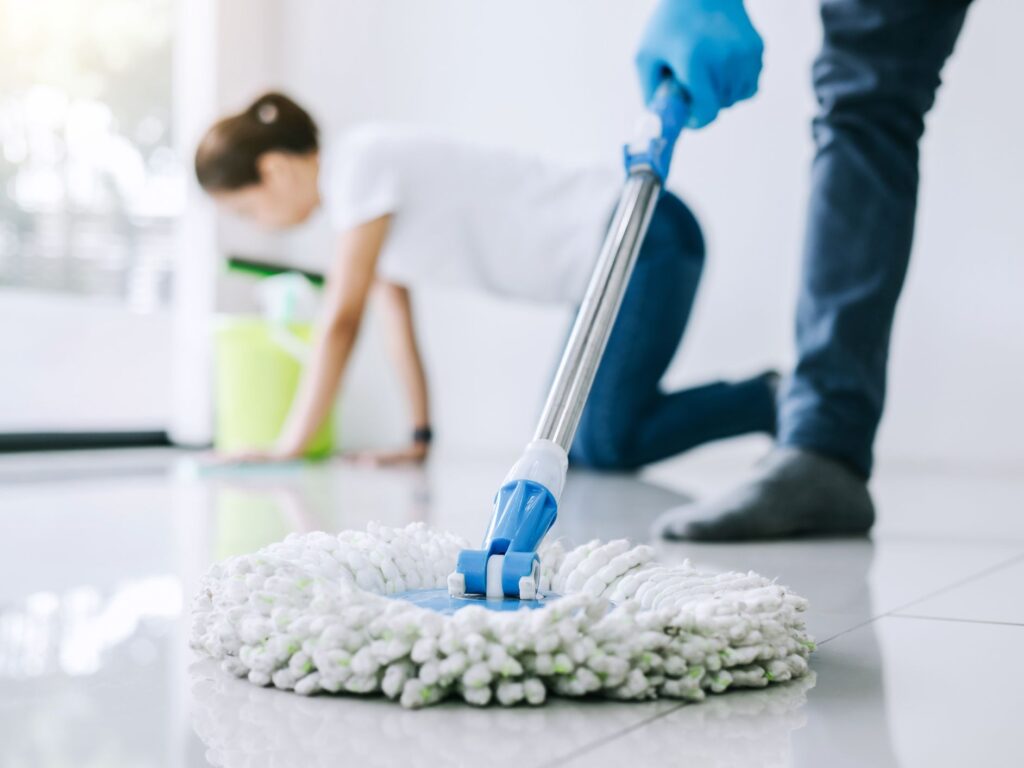 8. Mop the floor
Don't forget about hard floors such as concrete or wooden floors.
You should mop them to clean all the dust.
9. Clean counters and surfaces
After construction is finished you may find that surfaces and counters full of grime and dust.
Use a wet cloth or sponge to clean them. Then wipe with a dry microfiber cloth, to make them shine,
10. Wipe the mirrors
"The mirror reflects all objects without being sullied" said Confucius.
Every mirror attracts attention especially when it's dirty. People tend to look in them very often. Clean all the mirrors at the place using a special spray for glass and mirror, and then wipe it with a dry microfiber cloth.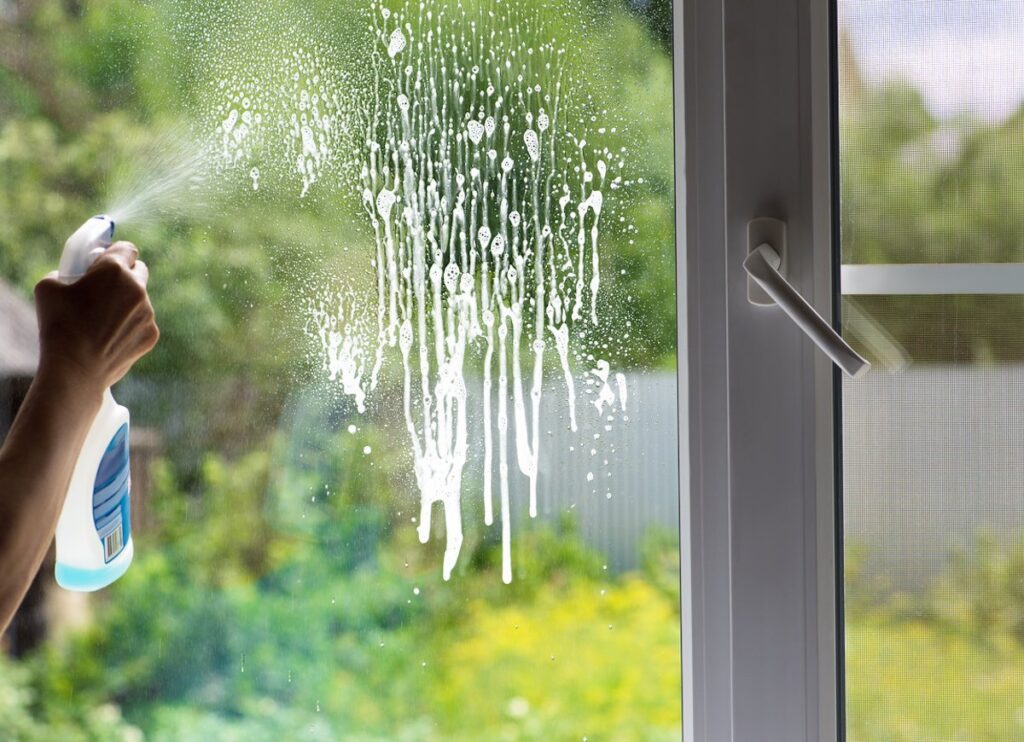 11. Clean the windows
Dirty windows block the sunlight and similar to the mirror they catch an eye, so when the window is dirty it makes your place sad and grimy. You can clean them in the same way as mirrors. You can use a Sprayway and a microfiber cloth.
Clean the window until it would be fully transparent, without any streaks on them.
This is an important step in any cleaning checklist.
12. Windowsills need cleaning too
Depending on the style of your windowsills they tend to accumulate dust more or less.
Take care of all windowsills in your place, pay special attention to corners. It's important to clean them together with windows, otherwise, the dust would transfer onto the surroundings. Once you do this, you will be very pleased with the result.
13. Clean the banisters and handrails
If you have stairs then you shouldn't forget to clean them. Carefully clean a banister and each support pole underneath. Be very careful, because it's easy to fall during the process. Do not put the bucket of water behind you or it's easy to forget about it and accidentally flip it over.
If your stairs are covered with carpet, you should vacuum it too.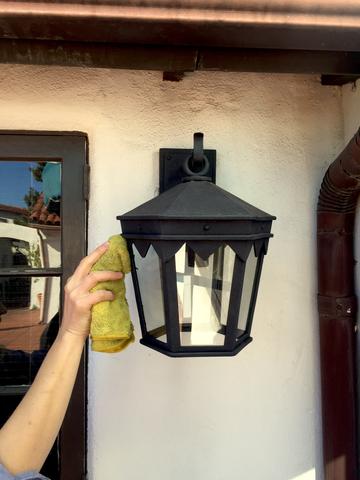 14. Clean the exterior lights and garden decor
In addition to grime and dust from the construction, every object that is outside of the building tends to accumulate more dust and grime from the street and cars too. Take care of them if you are in the process of post-construction cleanup.
15. Gather all trash from the lawn or surroundings
You may find different kinds of trash outside of the house when the construction is finished. You could find material leftovers or paint cans or anything else. Thoroughly walk around the house and check for any kind of garbage. Collect and utilize it properly. Maybe it would require additional sorting at the end.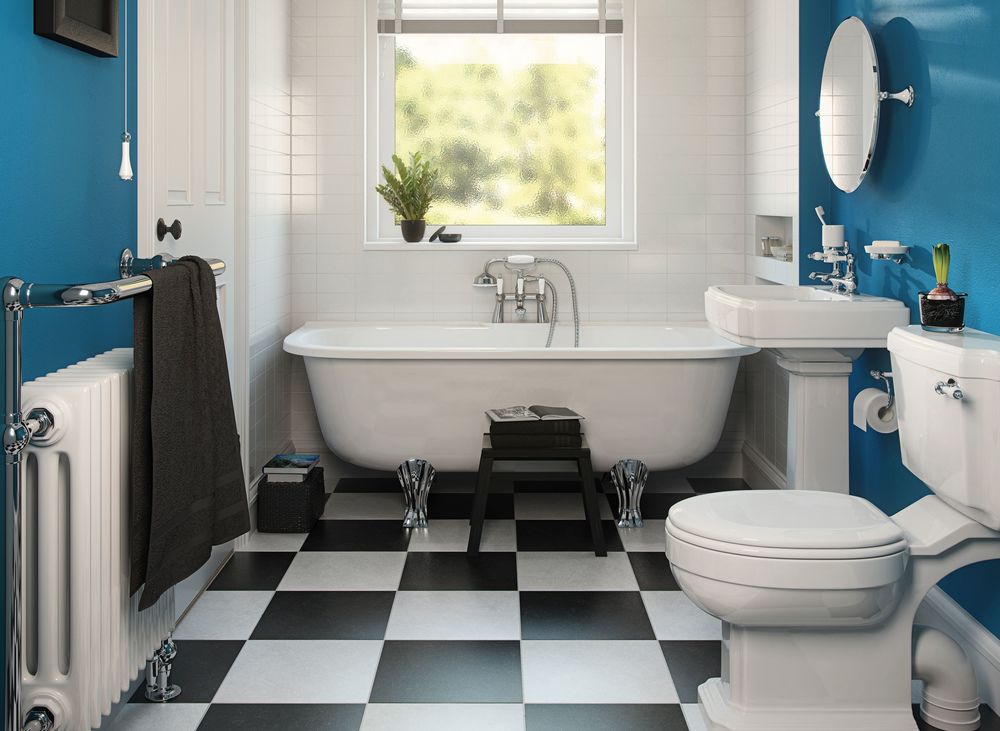 16. Clean the toilet room
Nobody likes scrubbing the toilets, especially during the post-construction cleaning. Some workers using your toilet during the construction process and it could be a real mess there at the end.
But if you are following our post-construction cleaning checklist, this step is a must. This is also important for safety and hygiene.
If you have a washing machine in your bathroom, check this washing machine cleaning guide.
17. Clean and dust the tops and sides of doors
Pay special attention to cleaning the doors because they represent the place itself. Depending on the material of the doors you will need a different cleaning approach.
If your door is wooden, use furniture wax to clean the door and make it shiny. Make sure to wipe all the polish at the end.
If the door is made of glass, it's easy to clean it with a mix of water and vinegar, then it's important to wipe it down.
If the door is painted, use soap water, but in small dosage to not damage the color of the door.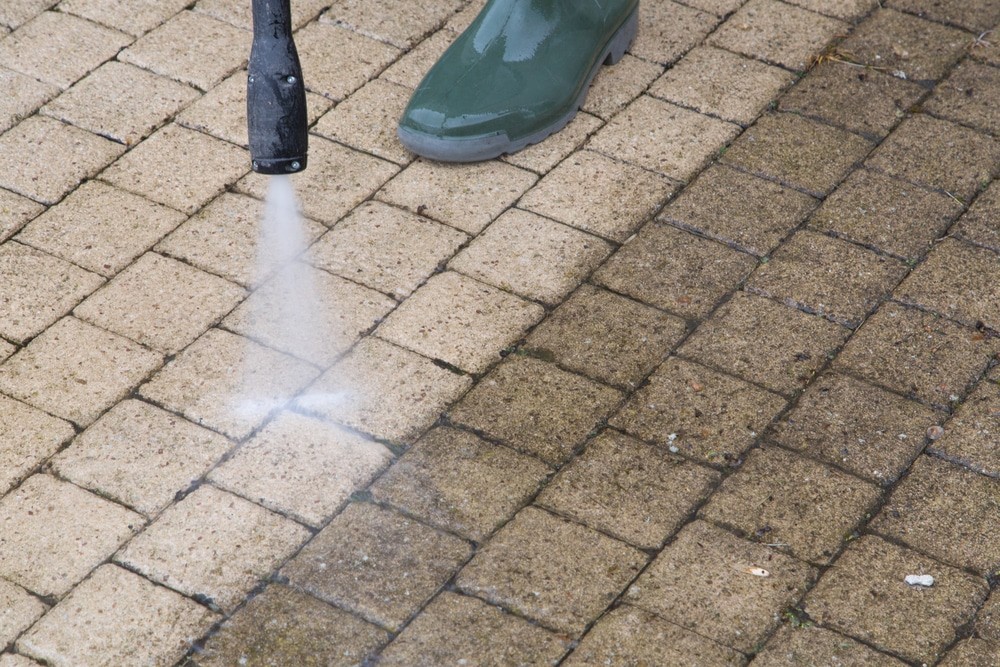 18. Use a power washer to clean the driveway and porch.
Remove a layer of dirt from your driveway and house surroundings.
It's impressive how much better your driveway and surroundings look after they are washed that way. You can rent the power washer if you haven't your own.
19. Clean cabinets
If you have a kitchen, you should wipe all the cabinets. Especially if they are curvy they tend to gather all this construction dust.
Use wax cleaner for wooden cabinets and wipe down with a dry cloth.
For a plastic cabinet, you could use a mix of water with lime juice, then wipe it down with a dry cloth.
You would be impressed how shiny your kitchen is at the end.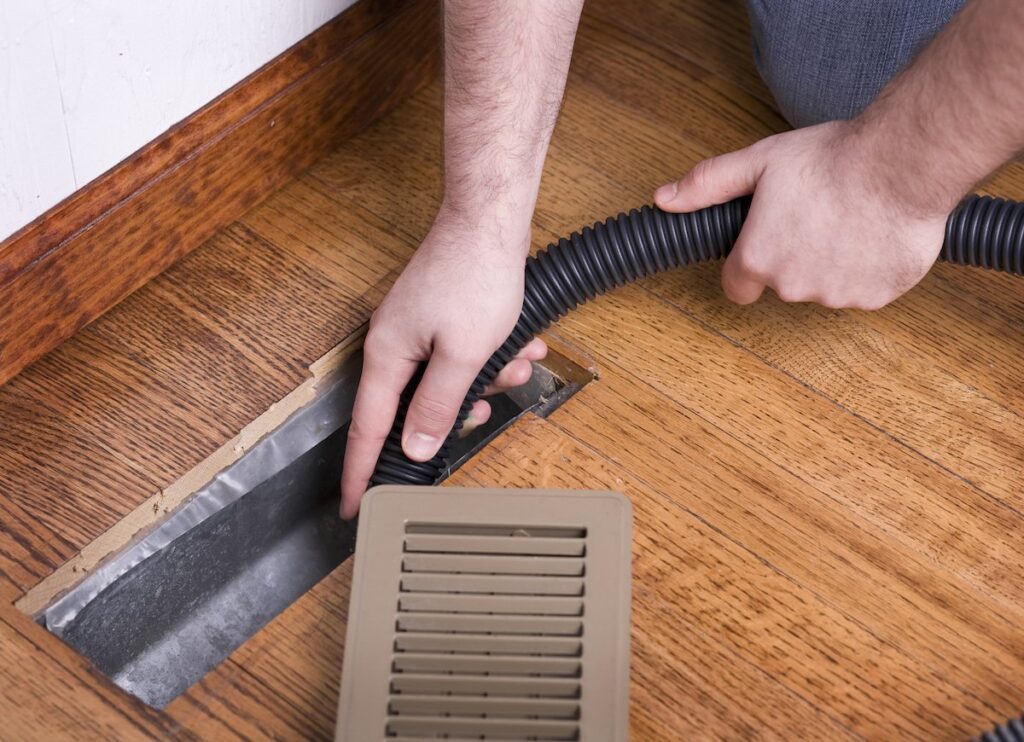 20. Dust grates and vents
Vents and grates are usually neglected however they are very important to clean. We believe every post-construction cleaning checklist should include vents and grates cleaning. This is also harmful to health because a lot of dust and grime tend to gather there.
So please, pay special attention to this point of our checklist and move to the next one after that.
21. Closet cleaning
Usually, during the construction, every room is used by the workers. They could place different materials or trash into your closet.
However, owners constantly forgetting to clean closets. Check it and if there are any materials left – utilize them.
Then it's recommended to dust inside the closet and wipe any corners or surfaces. This is also important to do because tenants would store their clothes or food there, so it should be clean and sanitized.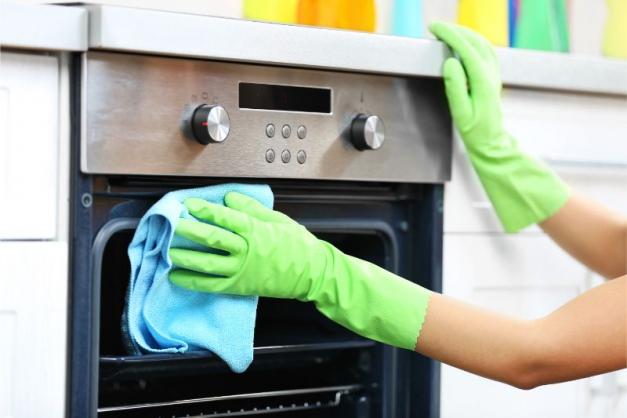 22. Appliances cleaning
Every kitchen has a long list of appliances in there. If you have a microwave, refrigerator, toaster, stove, coffee machine, and washing machine, make sure to properly clean them, wiping them inside and all around. Use a cloth with a mix of hot water with soap and wipe down avoiding the heating elements. You also could read a detailed guide about microwave cleaning.
It's important, that you switched them off during the cleaning because it's easy to get injured by electricity or heating elements.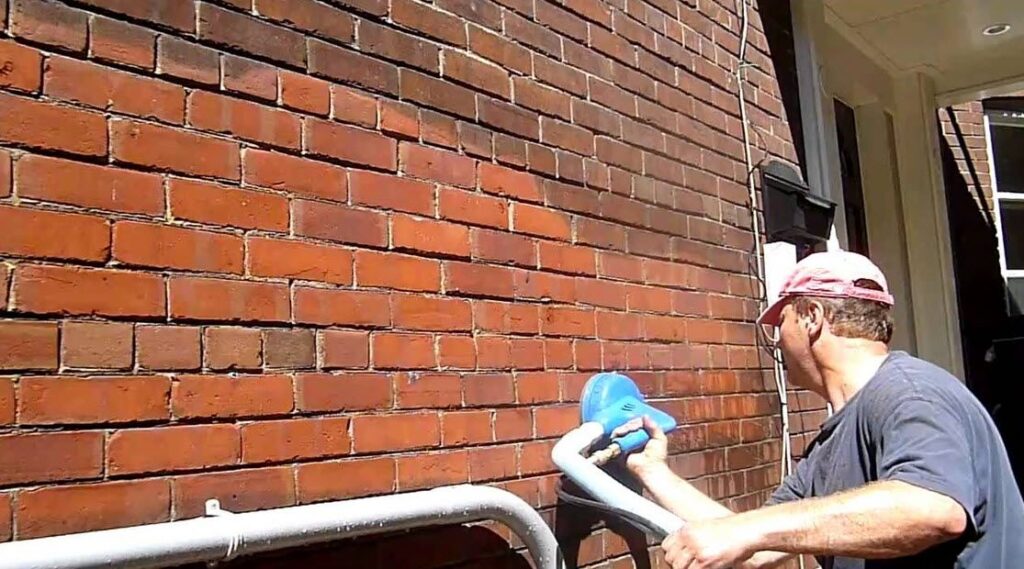 23. Clean the interior masonry
One of the most important items in our post-construction cleaning checklist includes masonry cleaning. If you have marble, brick, or rock in the interior, they tend to collect dust and other particles.
Pay attention to cleaning them carefully, because otherwise, the dust would spread around the room unnoticed.
24. Wipe down tables and chairs
Even if you covered your chairs and tables before the construction process, it's still recommended to wipe them. The dust could get even under the coverings, so properly clean every chair above and under the seat, and all around. Don't forget to wipe the table using a mix of soap, lime juice, and hot water.
25. Ventilate all the rooms
After the construction, you should ventilate every room to get rid of the post-construction smell that is all around the place. Open windows in different rooms to make the airflow through the house. We recommend doing that for 20 to 40 minutes depending on weather conditions.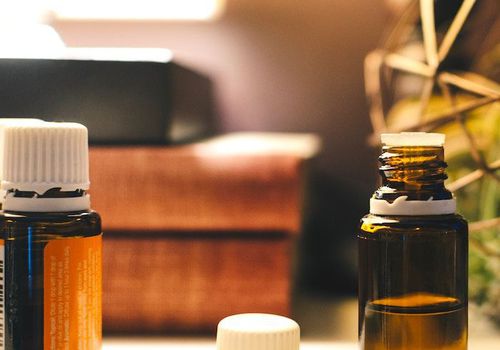 26. Use aroma oils for a pleasant smell
It's good when home looks clean but it's even better when it has a pleasant smell of flowers or eucalyptus. You could use an air purifier and your favorite essential oil. This also helps, if ventilation hasn't fully removed the previous smells.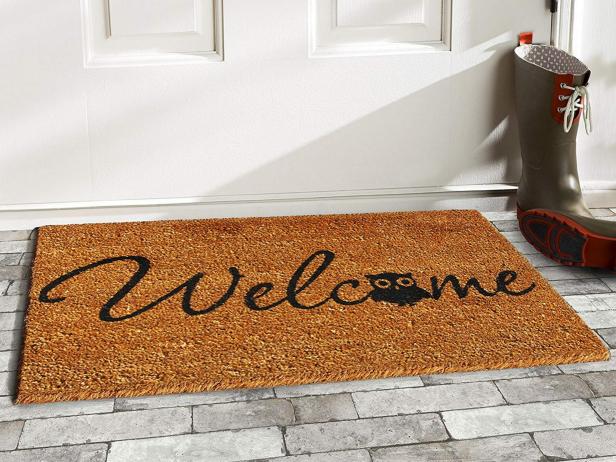 27. Place a welcome mat
Hopefully, this is the last point in the post-construction cleaning checklist. If you are here then your place already looks clean, and smells good. Now it's time for the last touch – add a welcome mat to the entrance of the apartment or home. This simple step makes your home cozier and friendly.
This also helps to collect the dirt and particles from the outside and helps to keep the entire floor cleaner. Just don't forget to wipe the shoes when you are coming home.
Read also: What To Do When Moving Into a New Home
Summary of post-construction cleaning checklist
If you are looking for post-renovation cleaning tips or post-construction cleaning tips, then you can freely use our checklist if you want an effective cleaning.
We understand that this type of cleaning is a very time consuming and even hard process, especially if you are going to do this alone. That is why we provide a professional post-construction cleaning service in New York, contact us if you want to save your time and nerves!
Read also: 6 Ways a Cleaning Service Can Benefit Your Family
About the author: Khrystyna is a cleaning professional with years of experience. She is a founder of White Glove Cleaner agency and her dream is to make New York a cozier place.