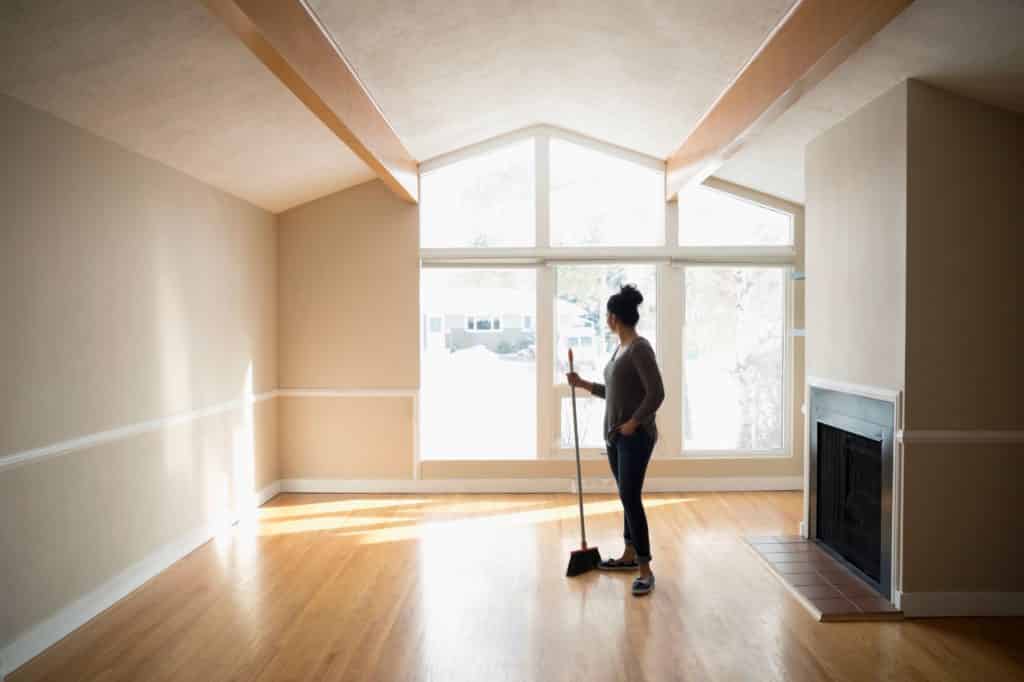 August 14, 2020
17 Important Steps To Do When Moving Into a New Home
There is a lot to think about while you're moving into a new home. Steps like packing, unpacking, and move-in cleaning are usually the first things on our mind, however, there are many things to consider after you moved into a new home.
Below we covered a few examples of tasks to do in advance and after the moving, plus a bonus tip on how to make the move as good as possible.
Such kind of planning helps reduce pressure on moving day. And helps you to get attached to a new house faster.
1. Do a Walkthrough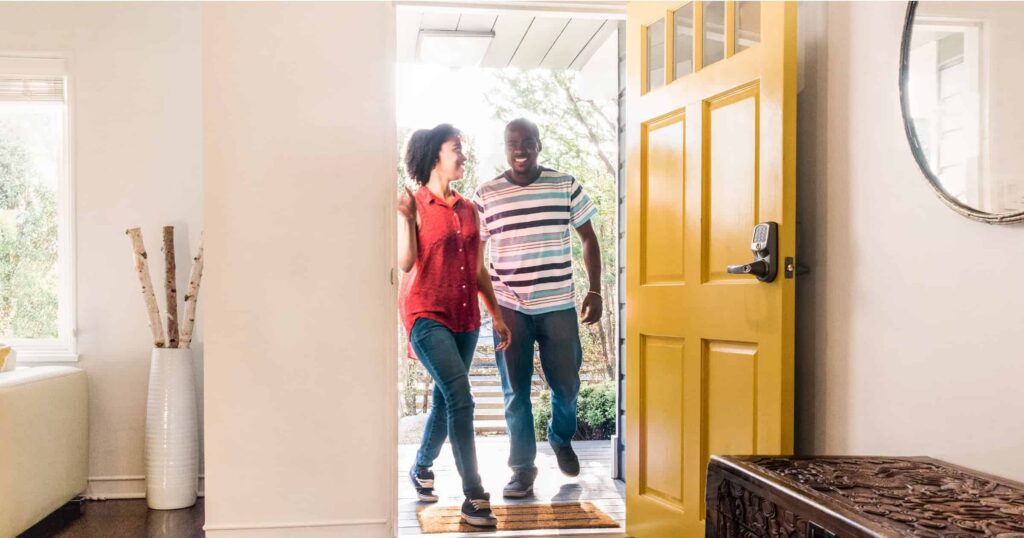 Take a look around, before setting up your furniture and getting unpacked. It's the best time to do a walkthrough around your new house when it's empty.
Also, check that:
Everything is working properly, including outlets, switches, and fixtures
All repairs have been agreed and made by the previous owner
Everything that was listed in the sale is present in your new house
Did the previous owner ordered a move-out cleaning or not (check our move-out cleaning checklist to be sure)
If you find that something goes against the sale contract call the realtor shortly to see how much you can ask to compensate it. If there are any more issues that were not covered in the contract, it's up to you to fix that now.
2. Connect your energy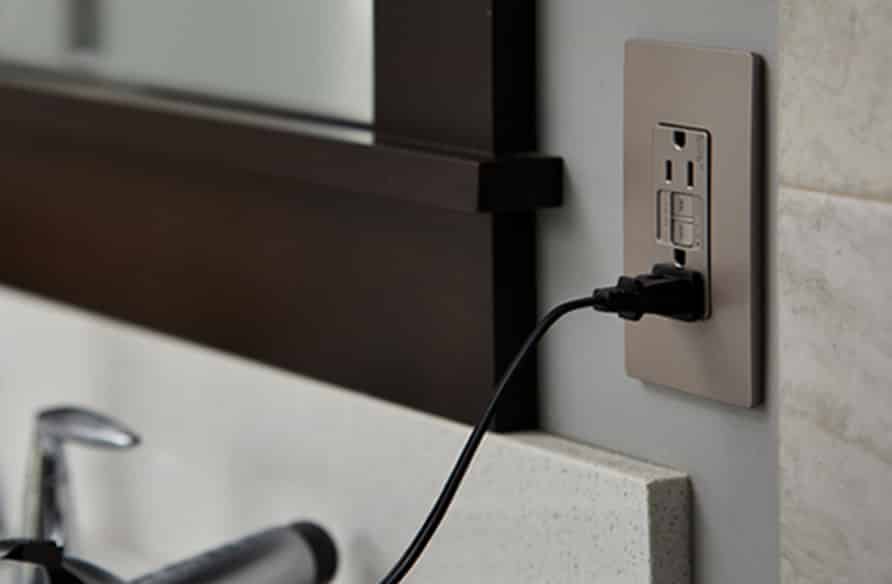 If you moved into a new house or apartment don't forget to reconnect the energy to your own name. How to do that? Call your energy provider, give them your new address and chosen connection day, and then just wait.
Usually, providers require one or two days to reconnect you, so it's necessary to do this just before you relocate to not be charged for the previous owner.
Read also: Post Construction Cleaning Checklist
3. Connect your internet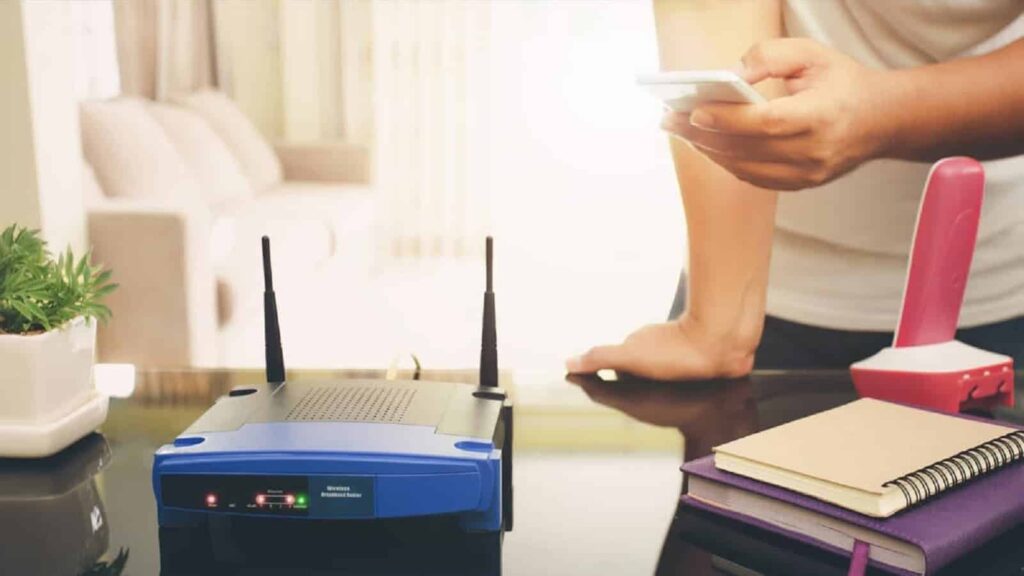 Contact your internet provider two or even three weeks in advance before you move. This will keep you from the trouble of living in a new house without the internet because providers are reserved out weeks in advance.
4. Think about children and pets twice
If you don't want moving company workers to accidentally drop furniture on your little kids or pets, ask a friend or family member to take care of them for the moving day. Inspire your kids to pack up their own toys and other belongings before moving day. It would be easier for them to find their toys immediately in the new home. Otherwise, it could be really frustrating to find your kid's thing at the bottom of many different boxes.
Regarding the pets, try to attach to your normal routines as much as possible before the relocation. On the day itself, you can close them in a room before the removalists are coming. Put the bedding in carriers when transporting cats.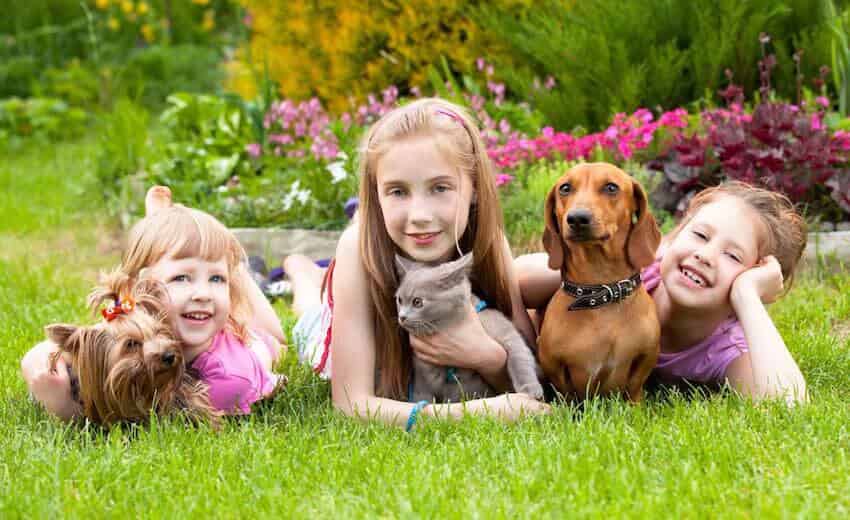 You also could leave them at another well-known place, but this can upset pets.
Pick a room in your new home where you want your pets to live, put their toys, and smells around that room. Such a method helps them to get attached to a new house. As for cats, they need a few weeks to get used to their new home before letting them outside. Regarding the dogs, walk them around the house, then around the new area a few times, they need to get familiar with their new surroundings.
5. Change your locks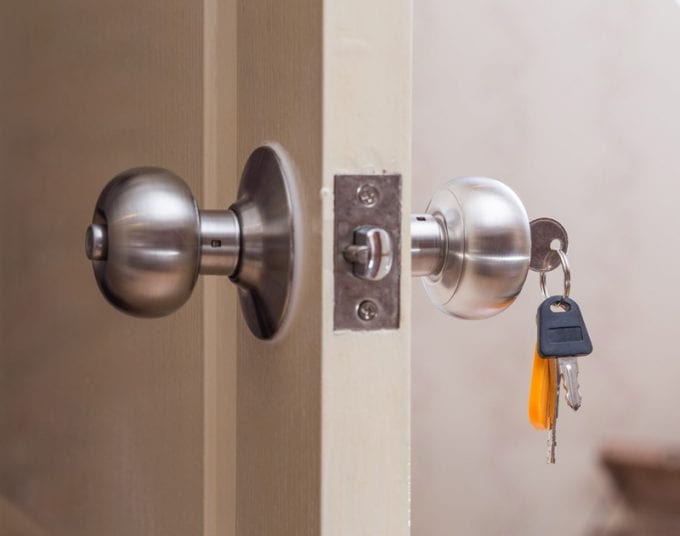 If safety is important for you don't forget about such an important measure as changing the locks in your new house. Even if you do not really care about the previous owner, you can't be sure about other people who could have a key. This is surely one of those things where it's better to be safe. Talk to a local locksmith to come by if you don't want to change the locks yourself. It's important to change every lock that is there it means windows, and indoor locks too.
6. Have spare keys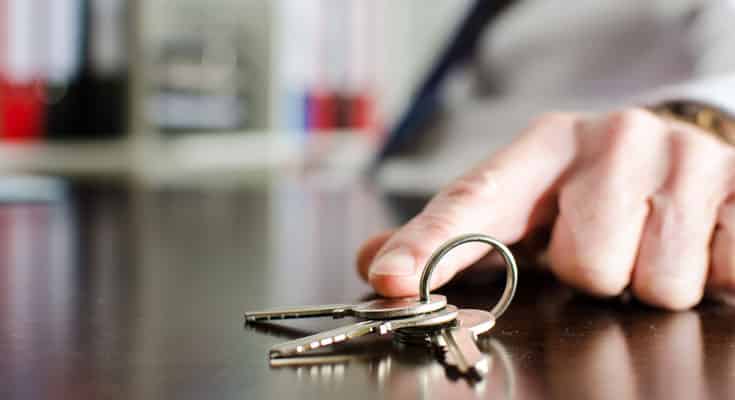 Order a set of keys for every member of the family, and have a few spare keys for other family members or friends. Keys could get lost or locked inside the house – especially when are not used to your new residence yet.
7. Provide your friends and family with your new address
Same as you are going to inform all related businesses of your movement, you should update your family and friends.
Notify by email or text messages with your new phone number and address this would keep your important people aware of your movements and they won't lose you.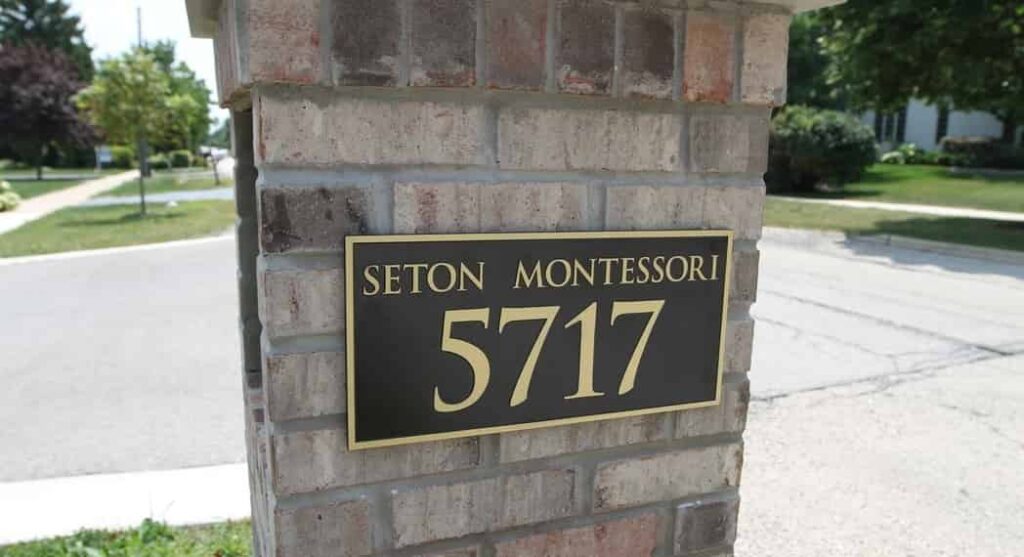 8. Change your old address
Inform the post office promptly about your new address and then provide your new address information to the government and businesses related to you separately. It's important to:
update your electoral roll information
let your bank and any loan providers you have about your new address
update magazine subscriptions
update your car insurance and registration provider
If you've migrated to a new state contact your department of motor vehicles and order a new driver's license.
9. Pack a box with tools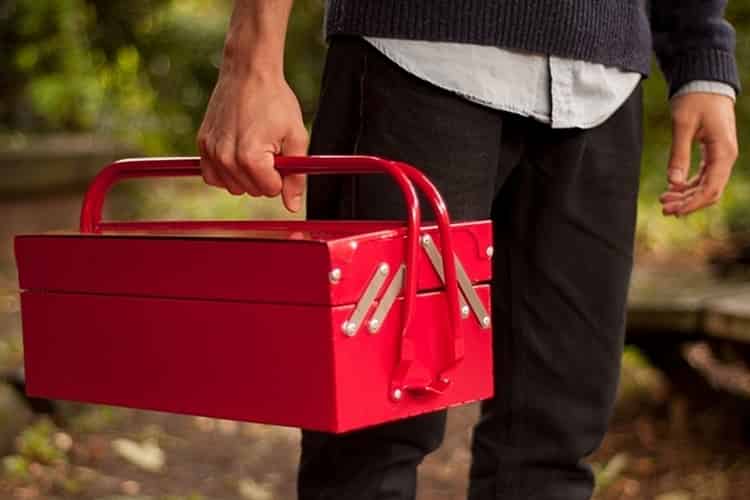 The most important thing to have in a new house is a bunch of tools, screwdrivers, and keys. You might need these things to construct your furniture, fix any issues, or mount TV or paintings. Put it in the moving truck at the end and pick it first at the destination.
With all these tools you would save a lot of time and it would be convenient during the moving hassle.
10. Do necessary repairs
If you are going to live in a house that had previous owners you will definitely need to repair something there. Especially if you did common mistakes when bought the house. If you did a detailed house observation already, you know what to fix or change. If not then it's a good time to check the house in detail. Pay attention to door handles, kitchen cabinets, furniture. Check the bathroom and garage. Create a list and prioritize it. Fixing some things may require a professional to do that, such as pipes or electricity. If you don't have appropriate tools, make a note to buy them.
11. Check house insurance
Be careful with real estate insurance policies. Make sure that home insurance starts the day before you move. It's not a secret that a lot of things could be stolen or broken on a moving day. This way you will be protected.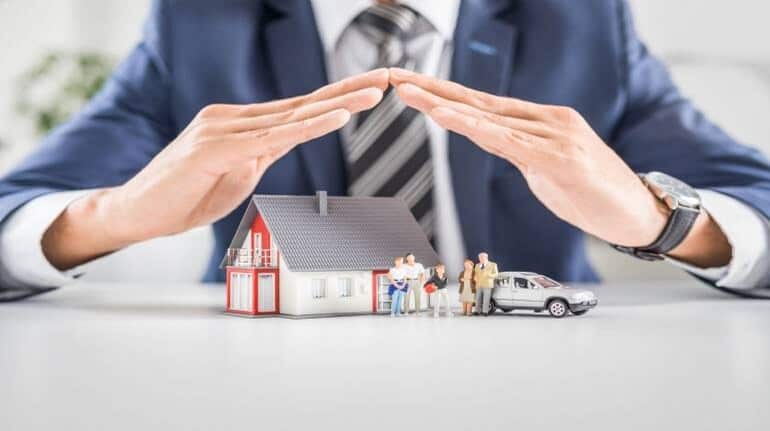 Usually, moving companies include standard insurance policy that includes the protection of contents in case of fire or traffic collision. So check if such policy is included or not. We recommend buying a house and contents insurance. Just count how much of expensive electronics you have and how it's going to cost to replace your new TV or iPad. Insurance fees are much cheaper and you don't need to worry about burglars.
12. Order a professional move-in cleaning
Usually, properties are cleaned by professional cleaners after the previous owners. However, most of the time house or apartment is standing empty for weeks or even months. As you understand, there is gonna be a lot of dust or even mold. The last thing you probably want to do after so tiring moving is to wipe and vacuum your new home. However, it's the best time to do it, just right after moving. So the easiest solution here is to order a professional move-in cleaning service. Ask them to thoroughly clean the carpets and they should pay special attention to the bathroom, kitchen cabinets, drawers, light fixtures.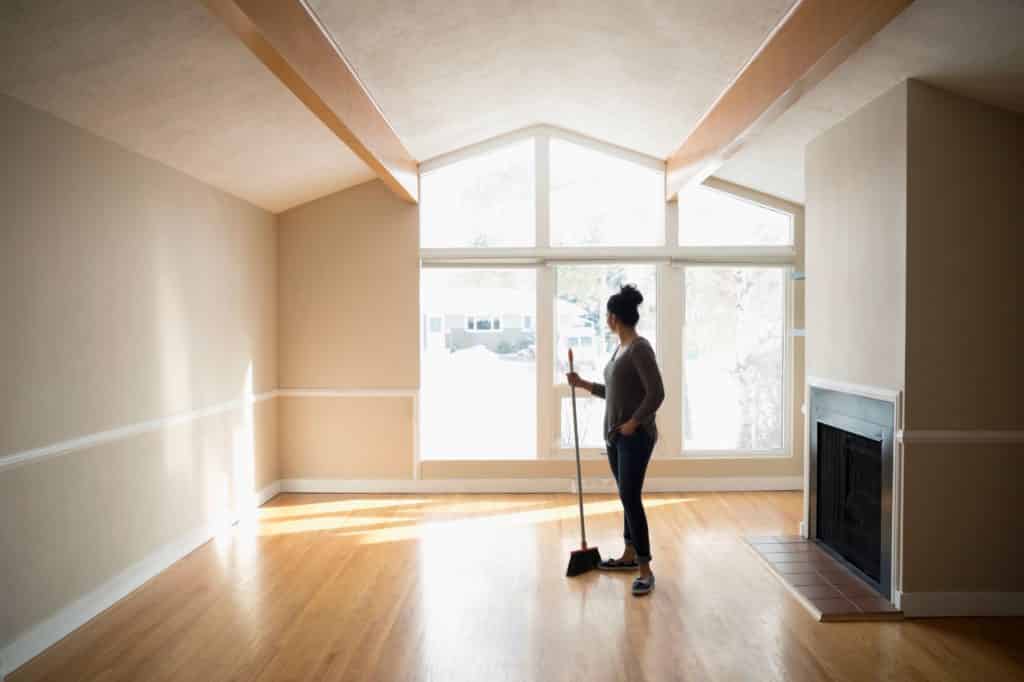 Ordering White Glove Cleaner you can be sure that our professional cleaners would provide the right move-in cleaning services.
If you prefer to clean yourself, consider following the next steps, to make your new home shiny and clean.
– From top to bottom
During move-in cleaning pay attention to ceiling fans, lighting fixtures, shelves, cabinets, and other things that are near the ceiling. They are easily collecting dust plus usually, they don't get cleaned. Moreover, dust could fall off from such objects on the spaces below. Cleaning such places would dust the area below them, that is why it's important to start from the top. If you are leaving in a multi-level house, start from the top floor.
White Glove Cleaner Tips: If you have ceiling fan blades, the easiest way to clean them is to put a microfiber cloth around the blade. Then just slide it from one side to another few times, moving the cloth along the blade.
– The bathroom cleaning
During the bathroom, cleaning thinks firstly about disinfecting, especially for blind spots. Use the antibacterial spray and baking soda for scrubbing. This way you will rid of lingering germs. Regarding the toilet seats, the best solution here is to replace them. If there is a washing machine from the previous owner, clean it inside and outside (read our washing machine cleaning guide).
Keep in mind that this should be a very deep cleaning. Meaning that you need to wipe and scrub everything. Find more about deep cleaning in our guide.
White Glove Cleaner Tips: If you can't get rid of water stains on faucets, you can use vinegar or fresh lemon juice. Such acids are great at removing hard water stains and making metal surfaces brand new.
– The kitchen cleaning
Same as the first step, you should start from top to bottom. Including lighting fixtures, tops of the cabinets, and so on. Pay special attention to the kitchen appliances: microwave, dishwasher, oven, stovetop, and sink. Don't forget about the countertops. You also should disinfect countertops, microwave, and fridge, if there is an old one there. Clean the cabinets from the inside and the outside. Disinfect their handles.
White Glove Cleaner Tips: Stovetop stains could be eliminated in an eco-friendly cleaning way. Use Baking soda and hydrogen peroxide to remove stovetop stains. Make a paste mixing the hydrogen peroxide with baking soda. Spread it over the stains and remain it for 10 minutes, then scrub.
– Clean the floors
It's time to pay special attention to the floors. Use a vacuum cleaner to clean corners and edges. Sweep up all remaining dust. This is applicable for wood, linoleum, and tile floors. If you don't have a special device that is used by a professional cleaning crew then don't vacuum the entire surface. Mop the floor. But pay attention to the floor's material if you don't want to damage it.
For a really deep carpet clean you need a steam cleaner. If you don't have it, call a professional carpet cleaning service to do the job. Unfortunately, vacuuming isn't removing allergens from the carpet.
Yes, cleaning takes probably the biggest part when moving into a new house, so it's important to pay special attention to the cleaning process. Especially if previous owners weren't so tidy and careful.
How To Choose The Best Cleaning Service If You Live In New York
13. Have a night box
If you want to have your first night in a new house as much comfortable as possible, consider having a night box. Pack there a change of clothing, toilet paper, pyjamas, towels, basic toiletries, your cozy bed linen, and anything that you may require. This way you wouldn't need to search for your important things among numerous boxes.
14. Recycle packing materials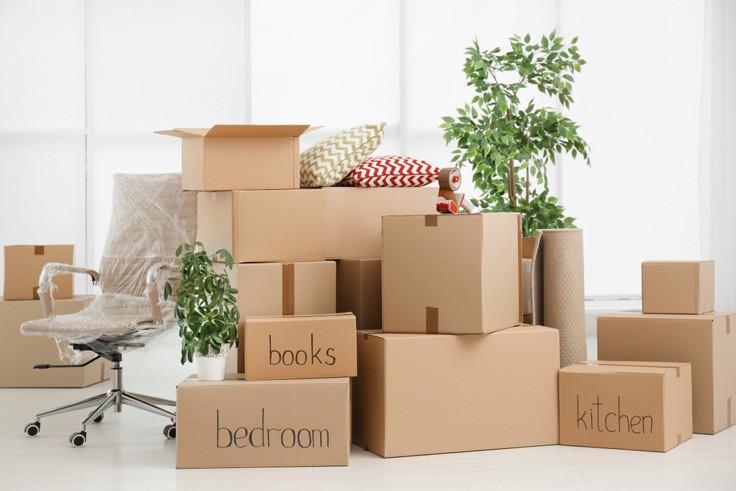 After unpacking you will find lots of unnecessary packing materials such as moving containers, clean packing paper, and bubble wrap. Usually, boxes are damaged and paper is torn apart. Certainly, you will want to throw them away. However, the best idea is to recycle all of these packing materials. Sort things that will be good enough for another move. You can store them in a garage or just give them to your friends who are moving too. Some moving services could buy your packing materials for a small fee, so it's good choice too.
15. Pay attention to your pets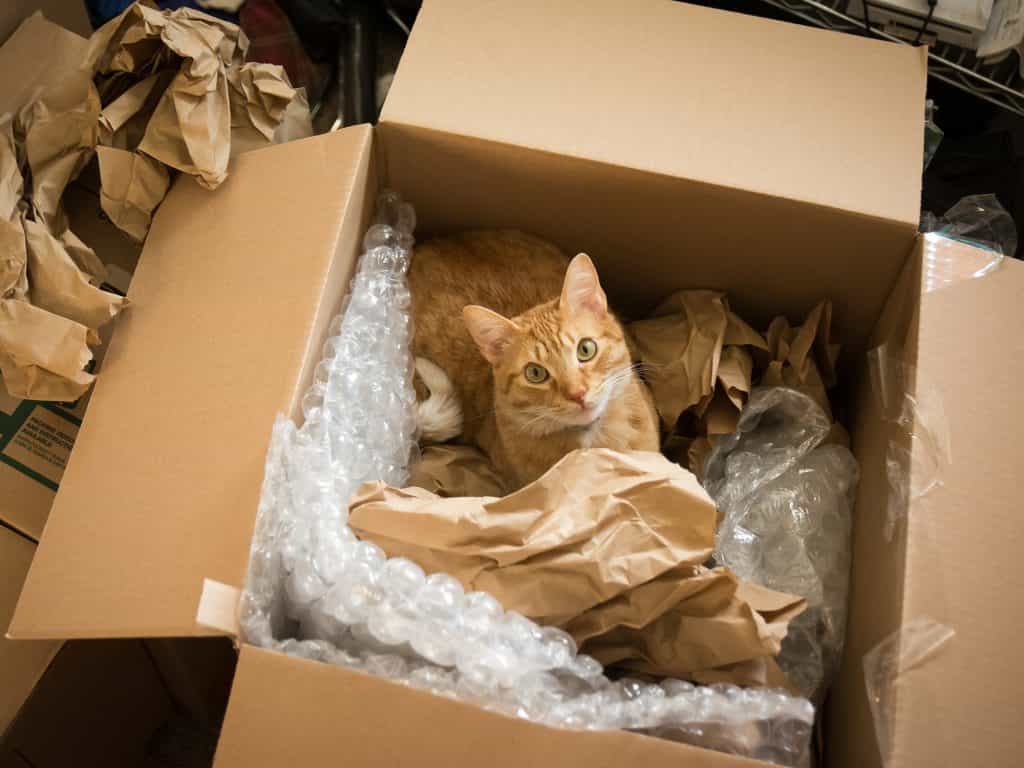 As mentioned before, moving is stressful for pets. If previous owners were living with pets, they probably marked the territory. Cats and dogs sniff traces of other pets. Keep an eye on your pets because they would want to mark their territory too. Such markings have a very strong smell. So it's important to make a deep cleaning or even disinfection after the previous pets. The territorial issue aside, it's stressful for your pets to get used to the new environment. Keep your cats in the home for the first week. You can close them in a separate room for a while, with the food and toilet, and don't forget their favorite toys and bed. Such a method helps to calm the cats during the moving stress.
16. Find health care providers
When you are moving into the new place consider finding health care providers for your family. It's important to do this as early as possible.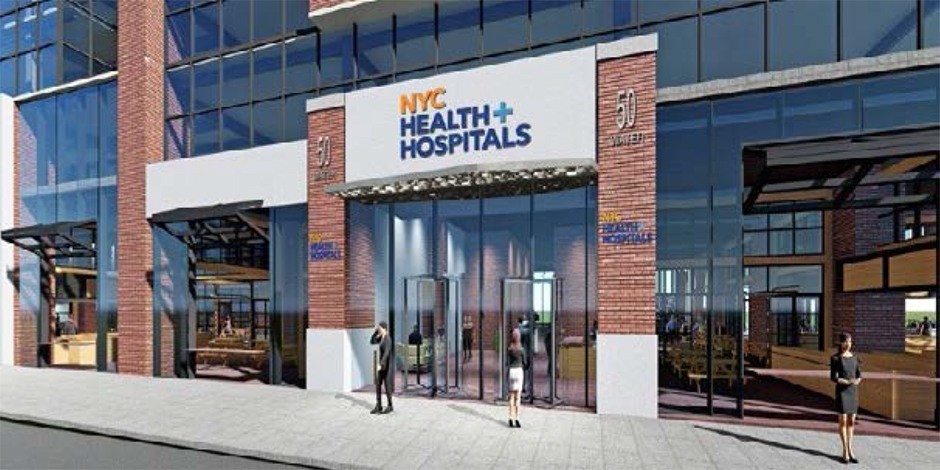 You can ask your previous provider for a recommendation. Think about doctors for yourself, your family, children need a special doctor too. Also, find a vet if you have a pet. And don't forget about finding a local dentist. You can ask your neighbors, colleagues, or browse internet reviews.
17. Greet your neighbors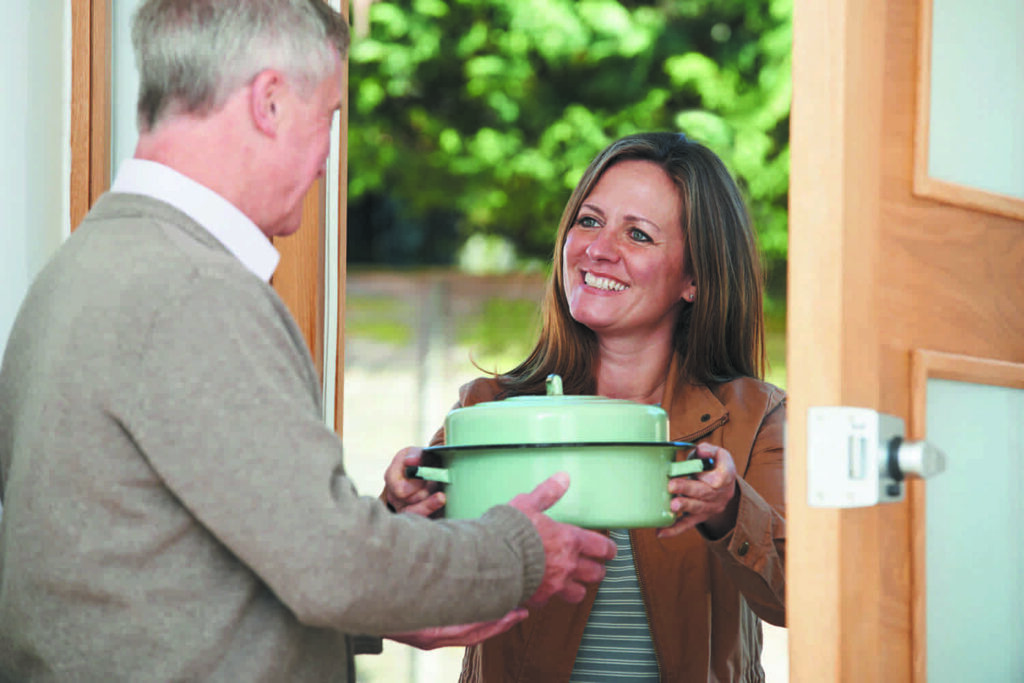 It's much easier and less awkward to meet your new neighbors just at the beginning. Plus, they can share with you a few useful lifehacks or could suggest something about your area or local services. Meeting your neighbors is a good start to learn more about your community. Just be friendly and they are definitely going to love you.
Moving into a new home is naturally a bit unusual. These listed steps can smooth the transition much more. There are plenty of steps, so it's a good idea to ask for help, whether from a family member or friend or a professional service provider. Good luck in your new house!