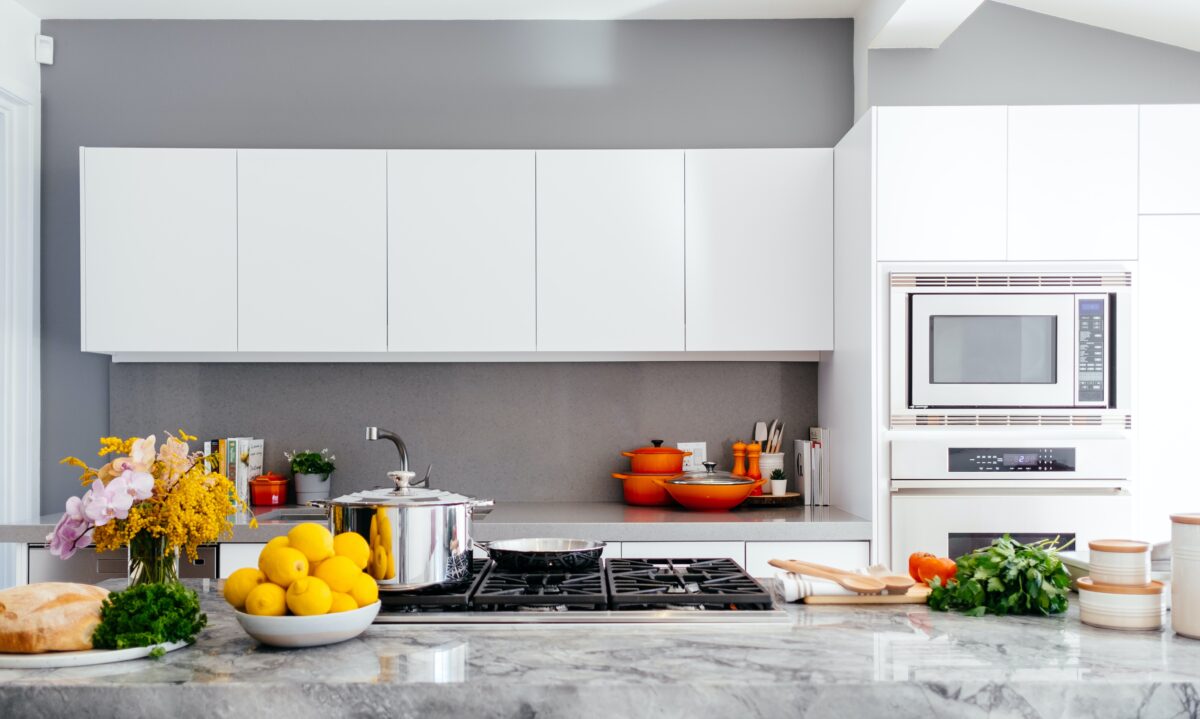 February 12, 2021
Effective Kitchen Cleaning Checklist – Daily, Weekly, and Monthly
If you will follow this kitchen cleaning checklist it will help you to keep it tidy on a daily, weekly, and even monthly basis.
Everybody loves to eat, no matter if you like meat or vegan dishes your kitchen inevitable would become messy and dirty. Daily activities in the kitchen tend to collect spills and splatters on surfaces, and it becomes difficult to keep it clean. It's important not to postpone the cleaning routine or the next one would be harder and more time-consuming. You will have a lot of places to watch for: surfaces and appliances, floors, and ceramic tiles. The easiest way is to divide the room into different tasks, filling one by one. This approach is much more effective than cleaning without a plan. Stick to the checklist regularly and each next cleaning would be easier because you don't need to remove a mess that piles through days or even weeks.
We created a kitchen cleaning checklist that would guide. Remember, that you should optimize it to your needs and daily schedule. Otherwise, you would just drop it after one or two times. Also, depending on how often your kitchen is used and how it's used – you may move some monthly tasks into the weekly schedule щк conversely. When following this routine would become your habit, you won't even notice how fast your kitchen gets cleaned.
Everyday Kitchen Cleaning Checklist
Everyday cleaning helps to keep grime away, just a few minutes a day, and your weekly cleaning would be easier.
Daily Cleaning Checklist
Wipe up spills, sweep or mop the floor
Clean the sink using your favorite cleaner then wipe it dry
Wipe the countertop
Clean vent hood from splatters
If you find any items that don't belong to the kitchen then you should relocate them
Clean dirty dishes or unload them from the dishwasher
Weekly Cleaning Tasks
Once every week you should prepare yourself for a longer cleaning, plan about 20-30 minutes. Better if this day is not very busy otherwise your weekly cleaning could be harder than it should. Stick to the plan that suits you and this process would be positive.
Weekly Kitchen Cleaning Checklist
Start from moping the floor, this step especially important if you have pets or little kids
Switch off your small appliances (toaster, microwave oven, coffee machine) and clean their exteriors all around then move to bigger appliances and clean their exteriors too
Wipe the refrigerator door
Check your kitchen and especially refrigerator for any leftovers and utilize them
Check your cabinets for fingertips and remove them and all other spots. Thoroughly clean drawers that you use more often. Also clean cabinet interiors
Move to a sink and clean the smudges, polish the faucet, dry it with a cloth or paper towel
Clean smudges around the room
Put towels into the washing machine or wash them by hand using soap and hot water.
Change sponge for cleaning the dishes
Check if you have enough dishwashing gel, if not add this one to your shopping list
Ventilate the room
Check our microwave cleaning guide here.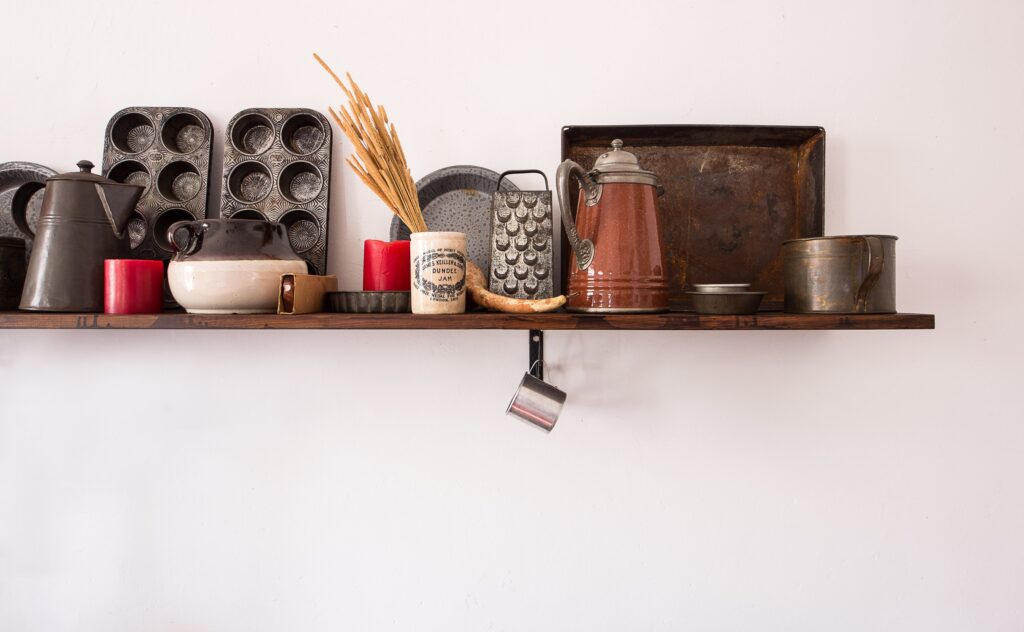 Monthly Routine for Kitchen Cleaning
With a repeated basic cleaning every month, a deep-cleaning of a kitchen will be very easy. This monthly kitchen cleaning checklist focused on the different spots that are missed during a regular cleaning in most of the homes. However, it helps to save a lot of time during your monthly routine yet keeping your home cleaner than before.
Monthly Cleaning Checklist
Wipe down drawers and cabinet doors
Empty the refrigerator, clean its interior, and sanitize its drip pan
Wash your oven inside. You can go with a regular oven cleaner or you can use a mix of vinegar and soda.
Pay special attention to the foot-level places, any corners, gaps or slit collect small crumbs and it's hard to see them during the regular mopping.
If you have organizers or drawers – rinse them. It helps to order everything however it also collects dirt like a magnet.
Cleat the surface of any cabinet or refrigerator.
Clean your light fixtures on the kitchen
If you have the trash bin in the kitchen – recycle any garbage or leftovers. However, we recommend doing this every day, if you want to prevent any unpleasant smells.
Clean your dishwasher inside (using a mix of lime and water) and outside, wipe it dry
Read also: Important Steps To Do When Moving Into a New Home.
How to Stick to a Kitchen Cleaning Checklist
Establishing your own kitchen cleaning checklist is much easier if you will have a printed version. Plus, the visual presence of your duties works as a powerful reminder. Moreover, checking off all your cleaning accomplishments from the checklist gives the feeling of achievement. We must note, that you shouldn't clean the kitchen only by following the checklist. Often there situations when you split a cola or tea and it's important to thoroughly clean everything that was affected. For example, you may need to clean underneath your refrigerator or between tiles.
To save time on preparations, we recommend making cleaning mixes upfront. For example, if you like to clean using baking soda and vinegar, prepare a big bottle of such mixture using the proper proportions. Next time you will just need to shake the spray bottle and it's ready to use.
If you want to maintain the room clean and without any crumbs we recommend keeping a broom in near. This way you can sweep after cooking or eating.
Pay attention to room materials. If you have tiles, laminate, or even marble you will need different cleaning supplies for each. Prepare them beforehand, and know where to use them. This way your kitchen would be clean and materials wouldn't be harmed.
Use this checklist to create some kind of habit that would help you to keep the kitchen clean. It's easier than you think. Try always to remove any things that do not belong to the kitchen. Keep your appliances in shape, removing any food particles after each use. A one minute would save you hours of scrubbing later. And don't be afraid to delegate such kind of work to professional cleaning services, because your time is priceless.