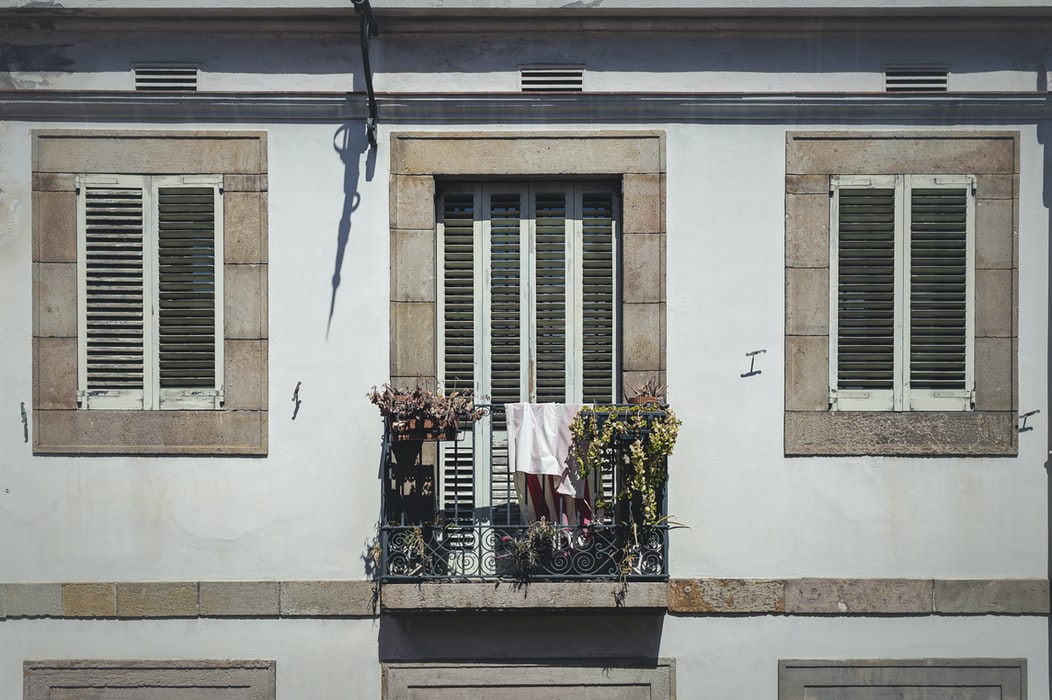 April 8, 2021
Should You Hire Professional Cleaners Before You Sell Your Home?
Selling your home and moving to another place is very emotional. But, at the same time, a stressful milestone in your life. The marketplace in New York is pretty saturated, so making your property stand out will require some efforts and knowledge. Finding a good real estate agent is only half the battle. If you really want to sell your home fast and profitably, you'll need to be creative in making your property look its best. Your goal is to make every square inch of your home sell itself. Your realtor may advise you on making some minor repairs, replacing some old stuff, or installing new decorations. However, the most important thing you can do is to deep clean your property to make it shine with all its advantages.
The reality is that you have only one chance to impress a buyer. If your potential buyers happen to see your home looking untidy, they will want to dispute your price. It happens if they won't be sure the house is worth it. For this reason, it is crucial to invest in recurrent professional cleaning service during the time you are trying to sell your property. It helps to make the first impression as dazzling as possible. In this article, we will tell you how to prepare your house for hitting the market and getting you a good deal.        
How to prepare your house for sale?
If you are not sure what exactly you should do about your house to create some great buying experience, just follow this simple rule: treat you buyers in the way you'd like to be treated if you were in their place. Leave your property as clean and prepped as you'd like your new home to be left for you.
What does "clean" actually mean though? We all have different standards of cleanliness. A real estate purchase contract can be quite vague in describing the extent of cleaning they bind a seller to. These standards can vary from one state to another. If you decide to rely on professional cleaners here in NYC, you don't have to bother yourself with the details. In White Glove Cleaner, we know the house cleaning standards in New York and especially Manhattan very well. So you can be sure your property will look immaculate even for the most fastidious buyers.
Our recommendations
We recommend that you read the contract carefully and discuss the terms with your potential buyers to avoid any further misinterpretation. Be especially careful with the items you check on the contract as "included" (such as, for example, a dryer or a water softener). If you check non-existent items by mistake, your buyers will be disappointed by not finding them after moving in. Also, don't leave any of your personal belongings whose removal may cost your buyer money and nerves.
Make sure you clearly understand what kind of cleaning is stipulated by the contract. You need to finish the house cleaning by the moment your buyer will come along for the final walk-through before closing on a purchase. Your house, spruced up and refreshed, must leave no doubt it is worth the price asked and even more.
Whether you decide to handle cleaning on your own or hire a cleaning service for it, you must understand that this is your moment of triumph, and no single speck of dust should screw it up.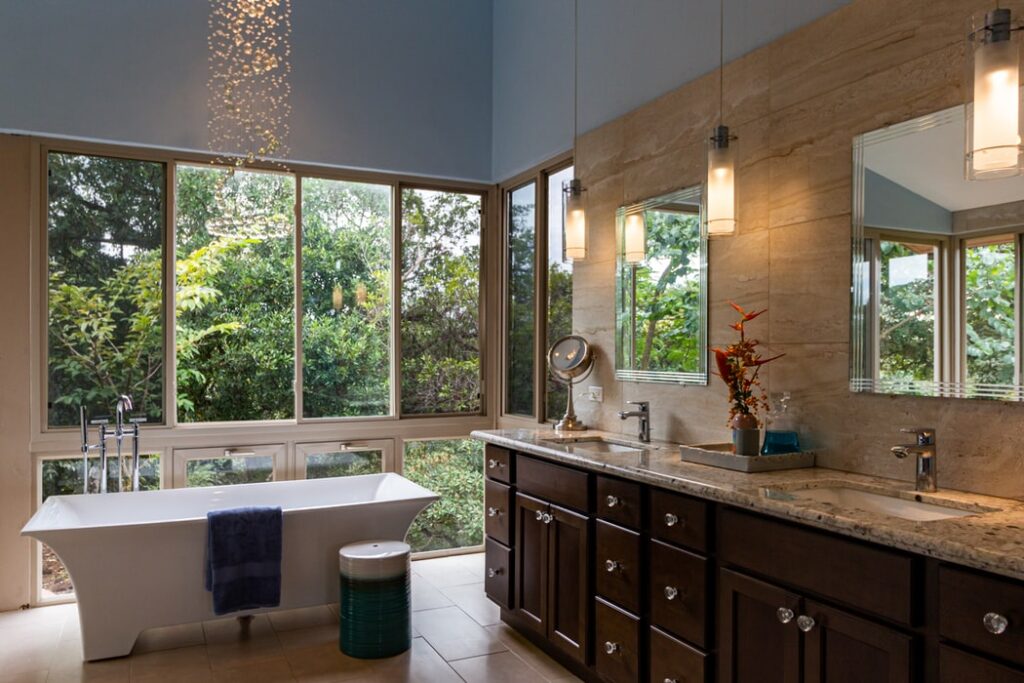 Do you need to replace carpets before you sell your home?
It is common to hear that making some minor pre-sale renovations or improvements helps increase the final price of a house. We won't advise against making them, but you should consider them carefully. Make sure that the value created outweighs the investment.
For example, replacing an old carpet with the new one can really improve the appearance of your house and therefore boost the sale price. However, a new carpet will cost you a few thousand dollars. You need to be sure that this replacement will pay off. If you hire a professional cleaning service, you will be able to have our cleaner look at your carpeting with fresh eyes and help you decide whether such replacement is needed. Sometimes it happens that our deep cleaning service that includes cleaning and disinfecting the carpets is more than sufficient to restore the initial luster of your carpeting.
However, if your carpet is far from perfect (worn-down, torn, stained, outdated, or smelling like mildew) and deep cleaning can't save it, you should replace it if you don't want it to repel all of your potential buyers. A worn-out carpet in a high-priced home creates a mixed impression making your buyers perceive your house as uncomfortable or as that needing improvement.
How do you clean your house before selling it?
Ideally, your house must be cleaned to the extent as if no one lived in it before. It must look and smell like brand new. Such a pristine look makes it easier for a buyer to imagine him or her living in this house and evokes the desire to possess. So you need to fully erase all traces of "life" from this home. In our cleaning practice, we call it a deep cleaning. The technique means we not just wash all nooks and crannies until the house is squeaky clean. We also fully disinfect all its surfaces removing all possible germs and bad odors.
To give your house this kind of a full clean reboot, you will need to:
remove all your personal belongings (unless they are checked in the contract as being included);
leave the fridge (if included) empty and sanitized;
clean kitchen appliances inside and outside (if included);
vacuum and broom the floors;
dust furniture;
wash tiles and scour tubs and sinks;
remove all kind of debris and leave your walls and ceiling bare;
clean windows.
If you sell your garage as a part of your home in NY, you should take care of it as well. You should at least remove all of your belongings and any clutter. Properly dispose of any chemicals and cleaning products, dust the shelves, vacuum carpet, and sweep the floors. If you used to store in your garage any kind of leftover materials pertaining to the house (such as some extra paint, flooring, or roofing), leave them there accurately stacked if only your buyer is willing to take them.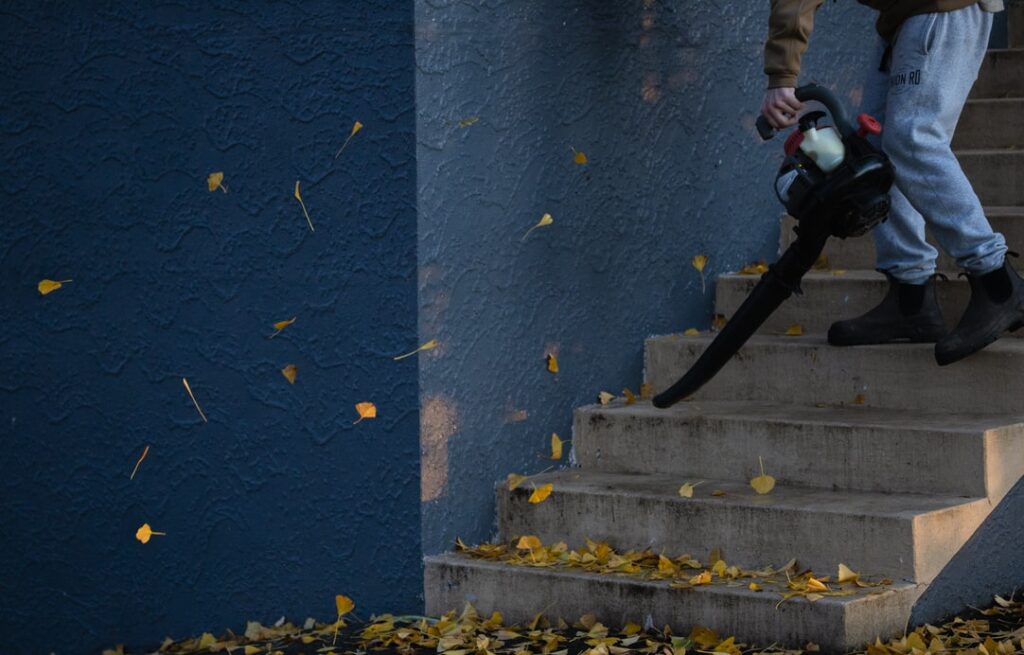 When should I start cleaning my house before selling it?
As you can see, there is a lot to do until you can open your doors to potential buyers. The best time to start sprucing up your home is not when you have trouble selling it. It is right after you decide to sell your house. You should sort out this issue before you even get your home listed and before you start receiving first calls and making your first appointments.
Selling your house may take weeks or even months. Keeping it perfectly clean during this period, especially if you still live in this house with your kids and pets can be a challenge. That is why people willing to remove this pain from their heads consider using recurrent house cleaning services during the whole period of selling their property.
Why You Should Divide Cleaning Into Daily, Weekly, and Monthly
Should you hire professional cleaning services before you sell your home?
The answer is yes, and there are many reasons for it.
Why maid service saves you time and nerves
Many people who are about to sell their house think they can handle its cleaning on their own. However, once you get absorbed in the selling process, you may find how busy and tiring this period of your life is and that the last thing you want to do now is a thorough cleaning. Probably you are looking to buy a new house for yourself, maybe even in another state. So why not devote this priceless time to checking out some great real estate deals instead?
Cleaners do it better
Professional maids clean not only more thoroughly but also faster. Deep cleaning is a very wearing and time-consuming process that will make you spend the whole day cleaning, and it is unlikely that the result will be the same as if you shirted it onto a professional cleaner. If you really want to make a spotless impression on your prospective buyers, leave it to cleaning pros.
A clean house sells faster
A long-selling period can be a big stress for you and your family. You live like your home doesn't belong to you anymore, but at the same time, it is still yours, and you cannot move further. A head start in cleaning with a professional cleaning service enables you to attract potential buyers faster and shorten the amount of time your home is listed. The faster your home sells, the faster you can get back to normal and focus on a new stage in your life.
Professional cleaning is rewarding
Recurrent cleanups while selling your house may be a serious investment, but it is going to bring you good returns. You will surely get this money back. You can even earn a good profit since a perfectly clean house gives you a good reason to set a higher price.
House cleaning is an essential part of selling your property. Since you cannot avoid it, you can make it your point of leverage. At White Glove Cleaner, we have been delivering cleaning services to many houses in Manhattan and across New York City for years. We are here to show you the ropes and help you make your house look irresistible even for the most fastidious homebuyers. Feel free to contact us through this form, and we will schedule our first cleaning appointment.