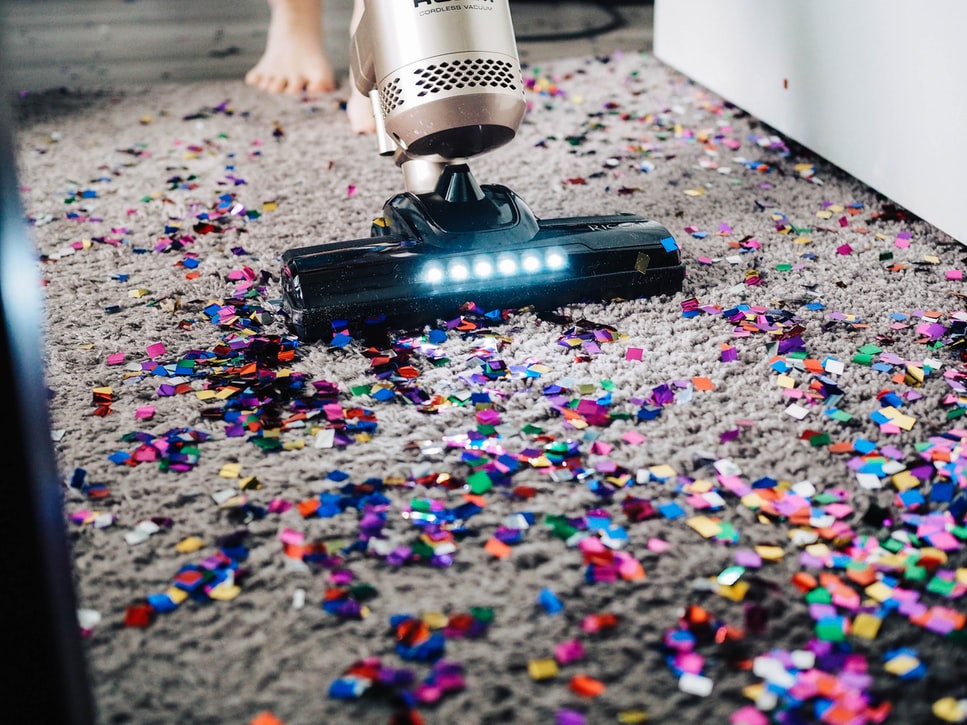 June 17, 2020
Simple Steps on How to Vacuum Your Carpet
Many people are constantly using a vacuum to clean the carpet from dust. Nevertheless, to guarantee the best care and safety of your rug, there are a couple of significant considerations that are important to remember.
Here are a few hints to assist you with ensuring that you're vacuuming your carpet appropriately, to help keep it in the best condition.
Pick the Right Vacuum
There is a huge variety of different vacuum cleaners that are available today for everyone and for different locations. You may find such variations like hand-held vacuums, huge and powerful ones, small and easy to move models, or even robot vacuums. Not all of them are made equivalent, so it is critical to pick a vacuum that will sufficiently cover all your needs.
In case you're purchasing a new carpet for your home, consider checking whether it has recommendations for different vacuum cleaners. For instance, some soft carpets that are trendy today may need a special sort of vacuum than traditional ones. You can also find different attachments if you have a Central Vac (centralized vacuum system ). It's also good to have a balanced tool because a vacuum that cleans carpet and hard floors would be very efficient if you don't have a budget or free space for two models at once.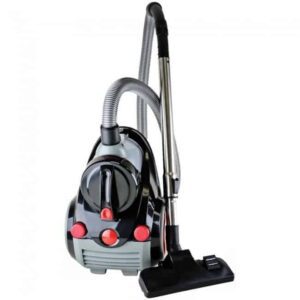 Beater Bar Canister Vacuums
Numerous vacuums include a turning brush, known as a beater bar, it is intended to tilt the floor carpet fibers to remove soil down in the heap. This option is useful in many carpets however can harm specific styles.
The beater bar is dangerous for long frieze styles because some strands of fiber become tangled in the brush. Wool carpets are also in danger if you want to vacuum them with the beater brush.
If you are having for example a Berber carpet you should be very careful with the beater brush too, as it could slacken the fibers and it leads to a "fluffy" appearance. Additionally, if there is a little strand of fiber that has pulled from the loops, it could get folded over the beater bar and pulled out of a few rows, making a gap in such carpet.
So if you are the owner of any of these types of carpets, do not buy a vacuum with a beater bar or find such models that allow you to switch off the beater bar, so that the vacuum will work using suction only.
Adjustable Height
Various carpets may need different heights of your vacuum, to keep decent airflow and guarantee the best suction. Set the height to the vacuum manufacturer's instruction for your particular style of rug.
A customizable vacuum head height is a typical component of vacuum cleaners and it's especially useful if you have more than one style of a rug in your home. Various carpets may require distinctive vacuum heights, to keep up appropriate airflow and guarantee the best suction power. Set the height to the vacuum maker's suggestion for your specific style of carpet.
CRI Program
You can find a detailed labeling system that provides customers with vacuum purchasing guidance created by The Carpet and Rug Institute (CRI). There are three criteria by CRI: carpet appearance retention, soil removal, and dust containment. CRI awards vacuums that meet standards on all three criteria.
Proper Technique
Before you start to vacuum your carpet, check for small objects on the carpet that are big and could cause damage to the vacuum by impairing suction. They are coins, paper clips, toy pieces, etc. Pick such items by hand.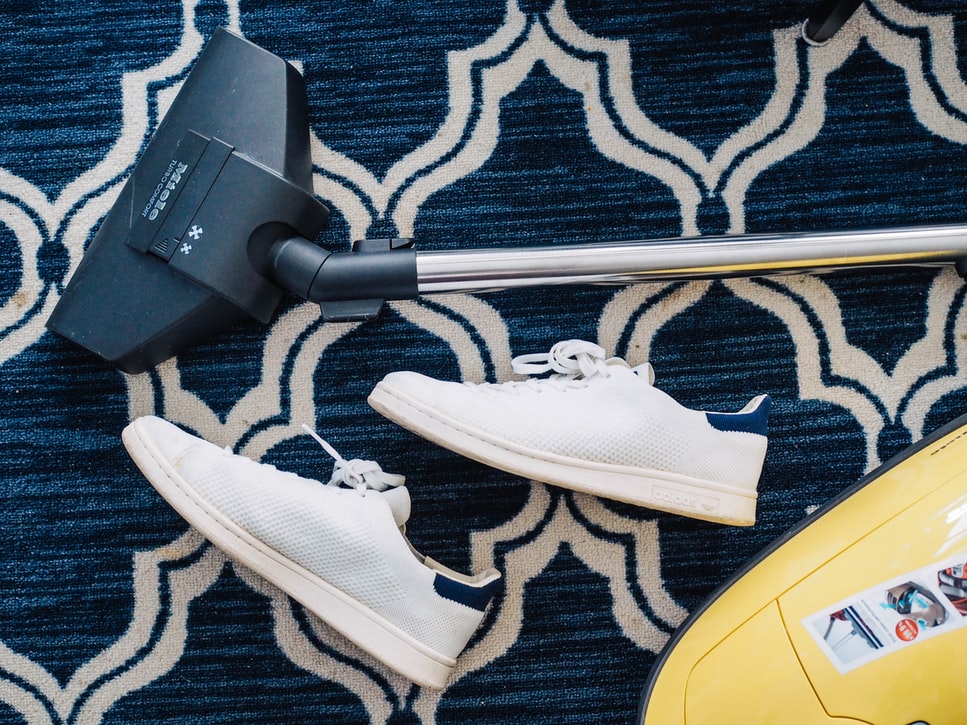 Don't Hurry
It can be very intriguing to move the vacuum as quickly as you can. At first glance, it helps to speed up the process, especially if this is a regular monthly cleaning that requires much of your time and many chores are ahead. Such a hurry doesn't provide the vacuum cleaner enough time to pick up everything deep in the carpet fibers and harms the effectiveness of cleaning.
Preferably, run the vacuum slowly, and then pull it back to you. Allow the head to somewhat overlap the area you just cleaned, by steadily moving on to the next section of carpet, this technique covers the lack of power or brush at the end of the vacuum head.
Reverse
Use this technique until the entire carpet is cleared. Repeat the process in a different direction if you want the best results, also try different directions like west-east then south-north, for example. This is not necessary to do every time that you vacuum but for monthly cleaning it's important.
Also, be sure to check your canister or vacuum bag and empty it if it's full. A full bag decreases the power of your vacuum cleaner, thus the cleaning would be less effective. Always ensure that your vacuum is at the best performance
Use the Attachments
Most vacuums have different hose attachments they are designed to help vacuum hard-to-reach areas, also for upholstery, etc. So for effective cleaning use all of the attachments.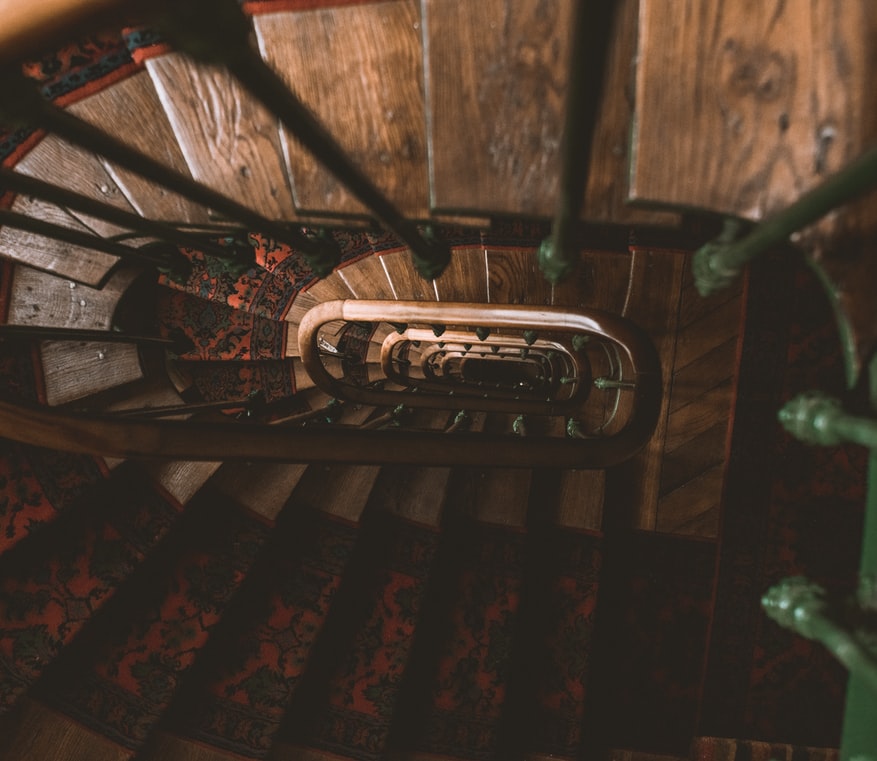 Stairs
There are many townhouses in New York with old downstairs that are covered with carpets. The most effective way to clean your stairs is to use a special attachment or even the end of the hose itself. Usually, stairs are too small to use a big movable vacuum. But it's good if you have a compact handheld vacuum cleaner, just be careful on stairs, because it's easy to lose balance.
It's important to clean between the railing posts if you have them, use a small piece of stairs to reach such areas.
Pay close attention to dust collecting areas, usually, they are the back of the stairs. Clean the whole stair, including the stair nosing.
Area Rugs
Use the special upholstery attachment for delicate area rugs, it includes wool or silk. Smoothly glide it over the rug.
The beater bar is a good use for a regular synthetic rug, however, be careful with the edges, because it could tear them.
Vacuum Regularly
Decide how often to vacuum considering the activity and traffic in your home. The carpet cleaning minimum for any household is usually, once per week. For homes with high traffic or pets (especially this is important for typical New Yorkers), more frequent vacuuming will be necessary, likely twice or even three times per week. If you have pets or a lot of people in the house consider more regular cleaning. This is important if you want to keep your home tidy and especially it's crucial if you want to keep your family healthy and free of allergens.
Do you need to vacuum the new carpet?
Yes, it's recommended. You don't know how long your new fancy carpet was laying in a dusty warehouse. You also can't be sure what long distances it traveled before getting onto your floor. So it's better to clean it right after you bought it. However, make sure that your vacuum is safe for it, gladly, we already covered some of these aspects above.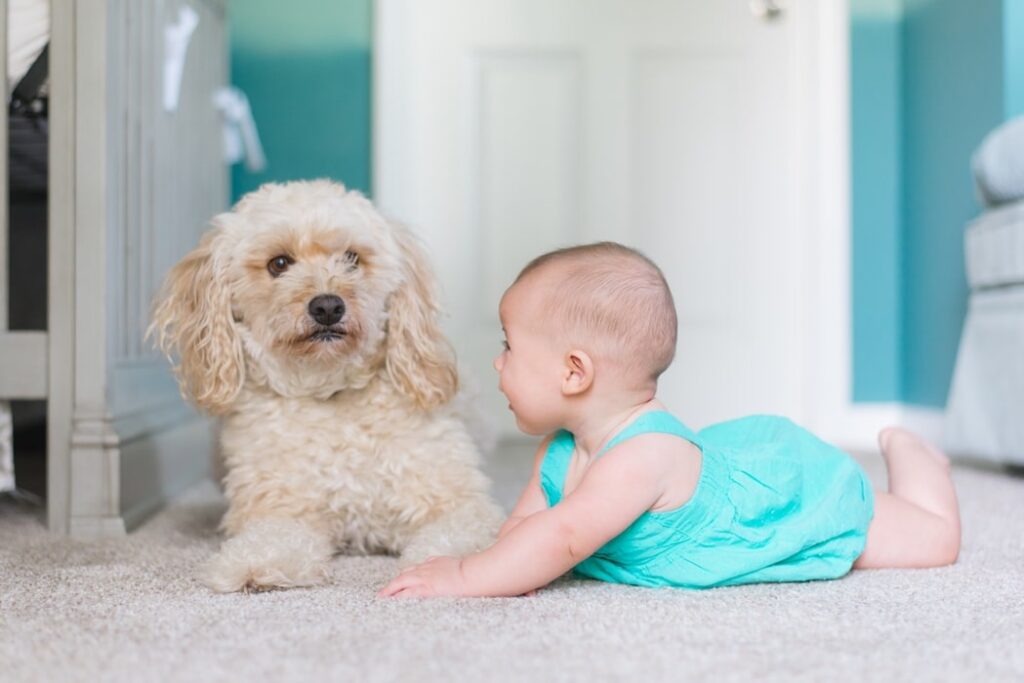 What happens if you don't vacuum your carpet?
Carpets get old and worn very fast
Dirt for carpets is like rust for metal. It's gradually destroying the fibers when walked on. So it would look very worn much quicker. Worn carpets are lowering the price dramatically if you are selling home.
Dust mites that can cause an allergy
You may know that dust mites are probably the biggest cause of allergy. The more of them collecting in your house the more allergy troubles they can cause. If you are looking for a vacuum for dust mites, you can check among powerful models. However, there are also special anti-dust mites vacuums on the market.
Bacteria breeds in carpet fibers
Different types of bacteria are prone to live in carpet fibers. They can create many colonies in dirty carpets and cause different health problems. You should constantly vacuum your carpets to avoid that especially if you have kids who tend to play on such dangerous carpets. You can also try special antibacterial carpet cleaners or green home-made cleaning products.
Bed bugs spreading
Yes, some bugs could live in your bed or dirty carpet and drink human blood. While such "vampires" are sound scary, you don't need garlic or silver to eliminate them. And good old fashioned regular cleaning is the biggest threat to them.
Pet hair, dander, and other particles
Such "collection" in your carpet is not only unpleasant but also is dangerous for health. You should also pay special attention to other sides of the cleaning with pets, especially if they are walking outside too.
The whole home looks old, dirty and unpleasant
Usually, carpets are taking a significant part in your room. Keeping them clean makes the whole room much cleaner and pleasant.
How To Clean and Disinfect Your house During the Spread of Coronavirus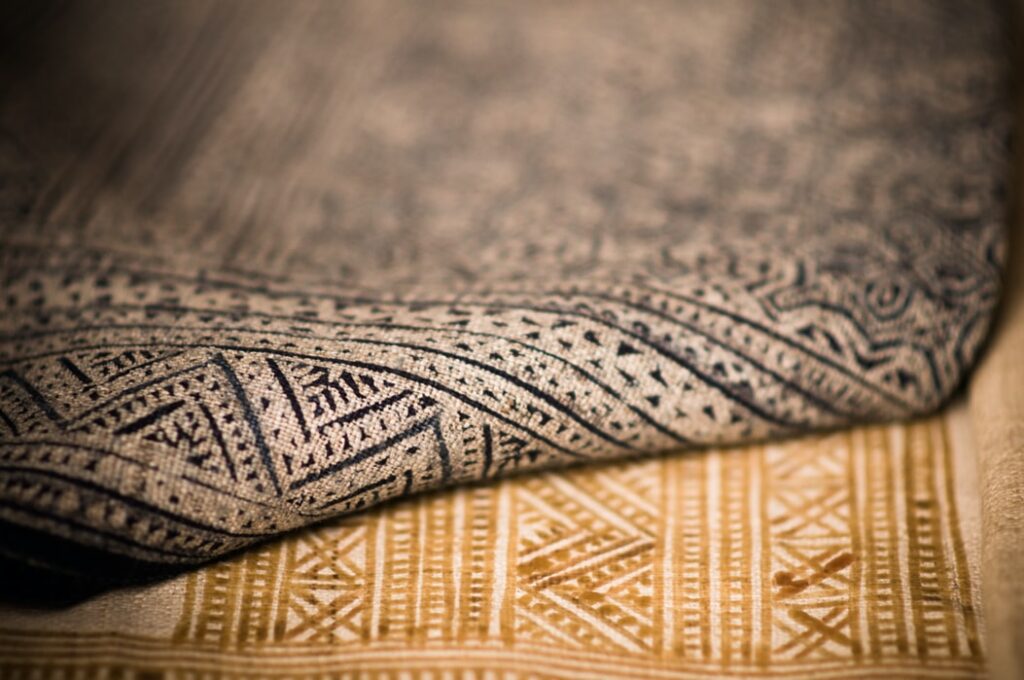 4 Steps To Keep Your Vacuum In Great Condition
After some time you find that your vacuum isn't working so good as it was before, but the good news that it probably just needs a good cleaning. Check these steps and make your vacuum shine again!
When it comes to cleaning you can't disagree that vacuum is one the most important and powerful tools that help to quickly remove dust, soil, and hair from your carpets and floors.
Modern vacuums are of course revolutionized a lot since the bulky bagged giants, still, they need a lot of maintenance to work properly.
It's possible to keep your vacuum in fresh condition, but you should be able to provide a proper cleaning every few months.
Step 1 – Clean The Vacuum's Canister
Grime builds up inside the vacuum's dust canister regularly, even if you empty it's dust canister each time. To solve this issue easily and quickly you will need to use your dishwasher, it helps to clear out all that sludge.
At the beginning empty the canister, and set it in your dishwasher with all of its doors open. You can use special dishwasher-safe tools to keep the doors open if necessary and stop them from closing.
You may find that your vacuum canister hits into the top rack of the dishwasher, and the easiest way to solve this is just to remove the rack.
After that you need to add the regular amount of dishwasher detergent, however, an important note is that you should add it to the bottom of your dishwasher and not to the detergent cup as usual. Then run the most gentle wash cycle. Now set a timer for 3-4 minutes and wait till the end.
Open the dishwasher and check your canister. If you see that it's still not really clean, run the same cycle but only for one minute.
Air-dry the canister before closing the doors and replacing it in the vacuum. Now your canister is fully clean and ready to save your home from dirt.
Step 2 – Wash Or Change The Filters
Some vacuums have washable filters, so you can wash them in the dishwasher together with the canister. But before the dishwasher, clean it fully to remove any dust and dirt.
After the dishwasher, clean the filter again and exclude any loosened dirt. Wait till the foam filter will dry and replace it in your vacuum.
Some other vacuums don't have filters that can't be cleaned. Replace such filters periodically, the vacuum's user manual should have the details about how and when to do it.
Step 3 – Clean The Hose
Same as the filter, the vacuum's hose has plenty of places to gather dirt and grime. Such grime buildups may block the hose and it leads to a power drop. So it's important to deep clean this hose every few months.
Check the manual and find how to remove the hose from the vacuum and then take it to the bathtub. Run some water through the hose and wash out all the dirt.
Later, spray half of the cup of baking soda into the one side of the hose, shake it to spread the soda. Then gently pour a cup of vinegar into the hose, wait until it stops bubbling.
Rinse the hose properly with the water, dry it completely by hanging somewhere. Once dry, you can attach the hose back to the vacuum.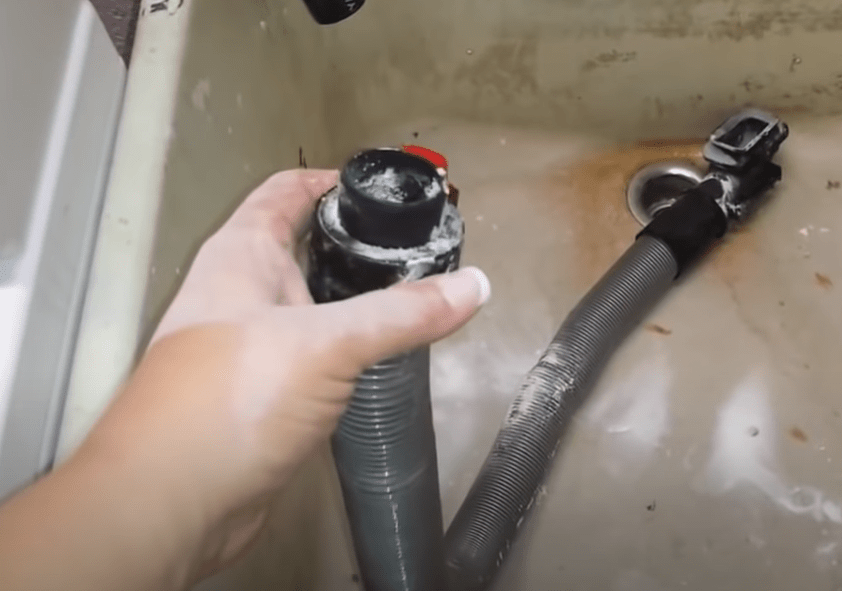 Step 4 – Clean The Brush
If you have a pet or very long hair probably you are familiar with how hair can get bound around the vacuum brush. It prevents the brush from working efficiently, so it's necessary to remove any hair from it constantly.
If there's any hair on the brush, you can use hands or a seam ripper to cut them so you can easily remove it.
About the author: Khrystyna is a cleaning professional with years of experience. She is a founder of White Glove Cleaner agency and her dream is to make New York a cozier place.